At the end of 2001, the first sets of the
new Viking theme
brought us the first look at the redesigned playmobil® boxes.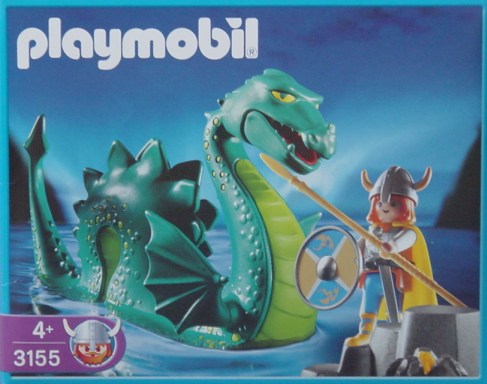 I have mixed feelings about it though... Although the
theme identification
with a playmohead instead of just the color is kinda nice, it also covers some of the content (ok, so it's not the case with Nessie), and I really don't like that. It's bad enough that they decide to cut some contents off the picture. The 3666 - Large Castle comes immediately to my mind, since the best part of the set (the round tower, with roof and a copper-colored, rooster-shaped weather-vane, is not only darkened but it goes out of the picture). But I stray...


Now, besides the forbidden sign for 0-3 years old, we also have a
4+
on one of the ends of the box (where the new head logo covers a larger part of the set picture). On the other end there's a drawing of a playmobil® head (the same one that appears on the official site, for the navigation, I think).

Also the back of the box is different - now it has little squares, maybe as a scale, to compare the size of stuff, since beside one of the figures is the height of the figure (7.5 cm, or 2.75 inches).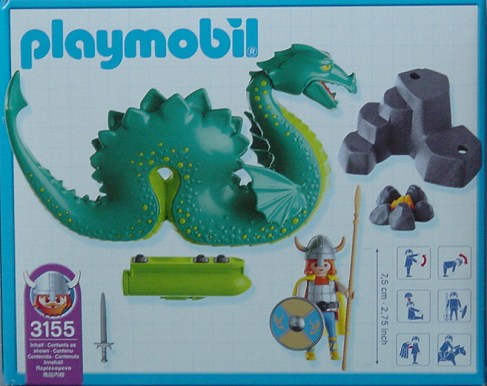 Apart from that, and going back (way back!) in time, there are drawings of a playmobil® man showing his various abilities and possibilities with accessories. Some ancient boxes showed a (much simpler) version of these drawings.

Queen Tahra, January 2002