Anakin Skywalker and Ahsoka Tano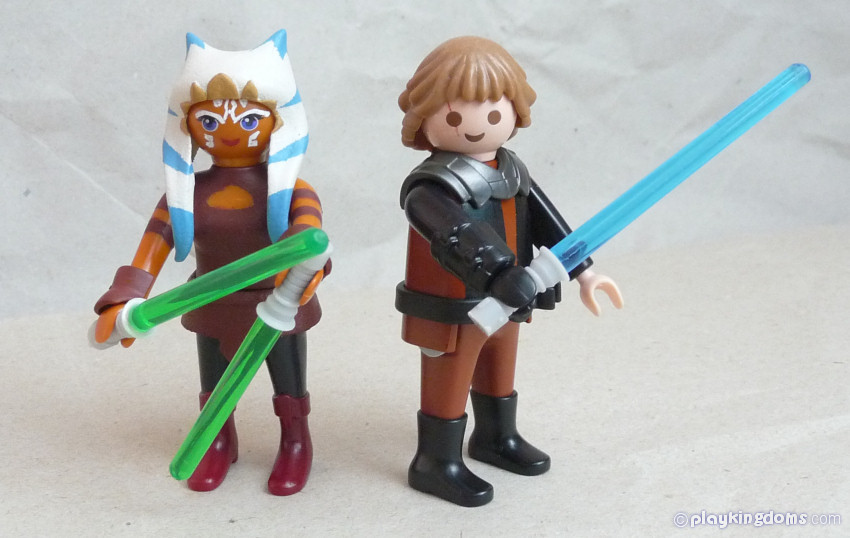 There are customs that just wouldn't work without a specific part, and that is very true in Ahsoka's case. So, I will start with this:
Thank you Master Cowabounga
, for giving me Ahsoka's montrals.
His own work, sculpted
and
painted. Head to his facebook page for lots of awesome work:
Knights Workshop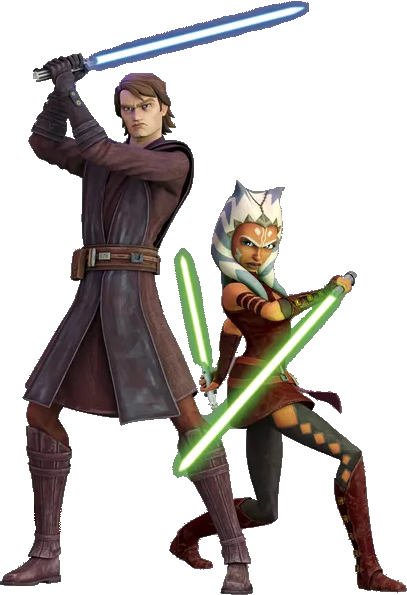 I am not a Star Wars fan. Never was. That's my sister. However, The Clone Wars grew on me. It is, in my opinion, the best part of the whole thing.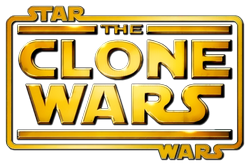 And from Clone Wars, Anakin's padawan Ahsoka Tano
became my favorite character, by far. Even if I really didn't like her at all in the beginning
, I think - it was so long ago
In the series, Anakin Skywalker is voiced by Matt Lanter, and Ahsoka Tano by Ashley Eckstein.
So.. I wanted to do a playmoversion. Of course, to have her in any way, I would also need Anakin. I decided to go with this look - since (for her), this outfit is
way
better than the tiny (ridiculous) thing she wore at first...
So, did some rough drafts of both... Went through a couple of color options for Anakin, around browns and blacks.. And hunted the silly indian head with blue eyes for her... Besides everything else, there was an obvious height problem here... He is supposed to be way taller than her, but as we know, in the playmoworld, that is mostly impossible (except for more radical customs). Since I would not use a kid for her, my best bet was going with a speedo, making her, if not shorter, at least
smaller
than him. There was an added issue with the height - her montrals would make her even taller... At the time, Ruby's hair was the closest (I suppose it still is, if we are talking original parts), but it would require some serious mangling and messing beyond my abilities... so I kinda nagged
Master Cowabounga
on and off through the years, since I knew he did great work in many different areas. My idea was to have the montrals as small as possible (since she's young anyway), not only to keep her as short as possible but also so she could move a bit. And then, one day, the Master said he had something special for me...
So, finally, Ahsoka had montrals.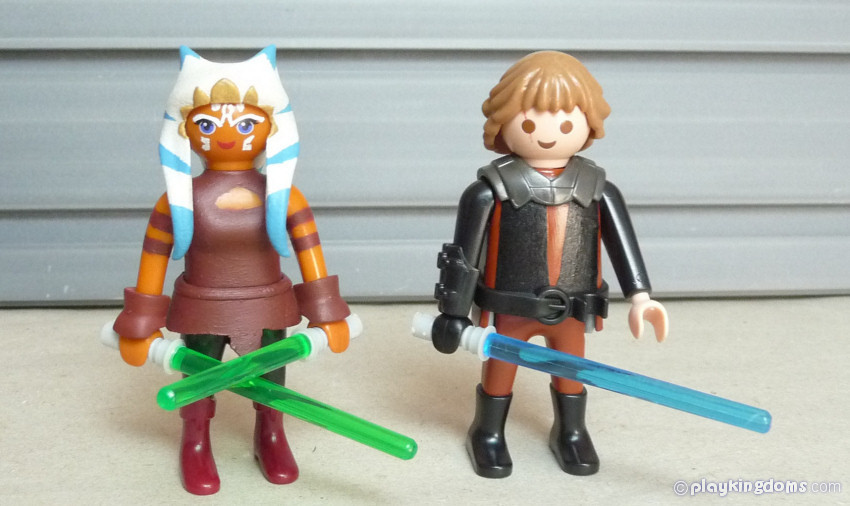 In the hope of making Anakin look taller than her (every bit counts!) I got a slightly "taller" hair for him. The hair was done by Sara Augusto, a talented person in a portuguese figure collecting group... She did a couple for me, changing the original slightly, and they are beautiful.
You can visit her facebook page here:
Raposa - Figure Sculpting and Customs
.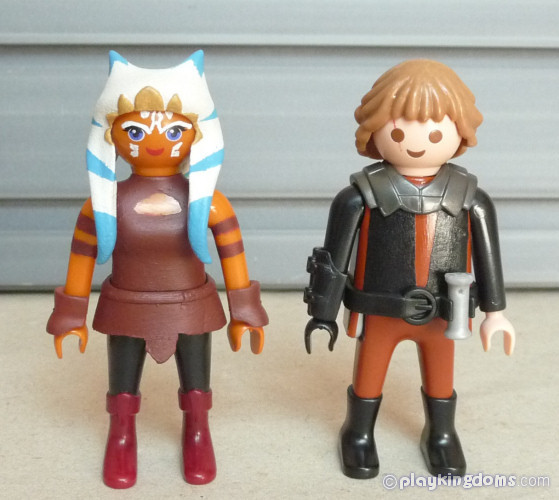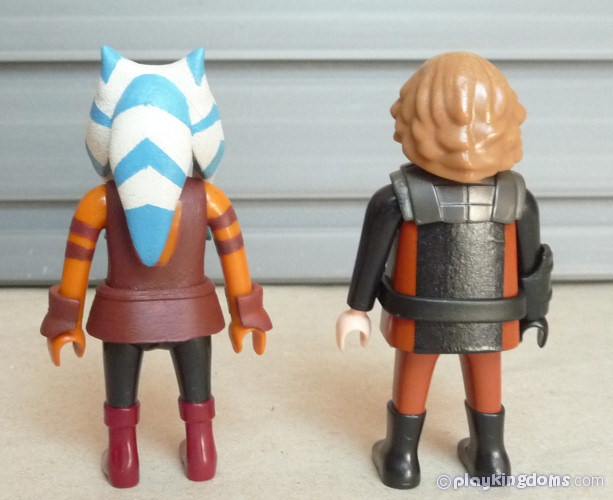 I managed to use original parts to do Anakin's belt (with the lightsaber) well enough, imo, and my original plan was to make some sort of belt for Ahsoka as well, that could hold her
two
lightsabers... but that just isn't going to happen.
If I ever figure it out, I'll do an upgrade.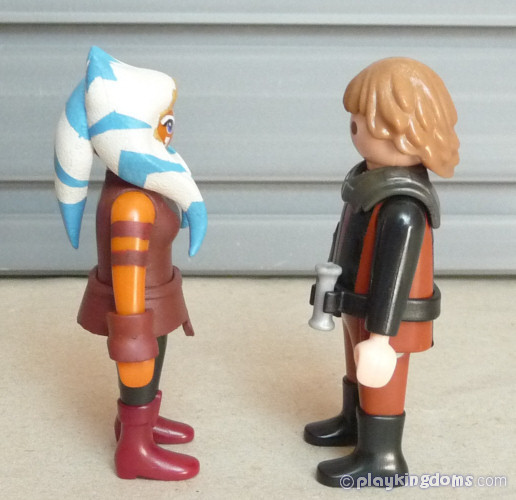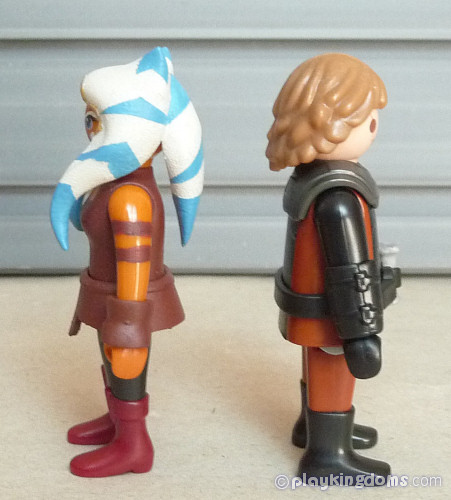 Finally, here they are with the models - from some Disney Infinity game (or something
)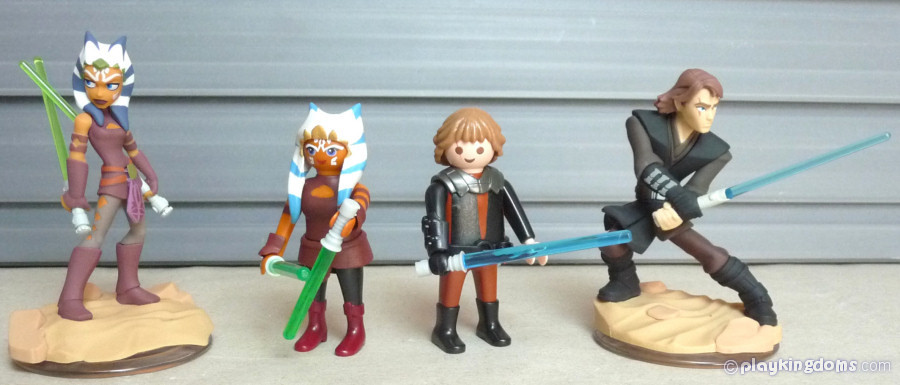 This is a very dangerous path, because there are gazillions of good looking customs-to-be in the Star Wars universe..
Anyways, besides these two, the ones I really wanted were Captain Rex (Anakin's clone Captain), Padmé Amidala (obviously!) and R2-D2.. And Obi-Wan Kenobi, I think. Regarding Rex, I got nowhere with him. The bald head with a helmet is a huge complication, even before we look into the helmet itself. I will add him (and a couple more clones) if I ever find a way. What with all the new sculpts playmobil keeps making these days, maybe I'll get lucky
Padmé is hard in the way that unless we go for those
odder
looks (that I do not want), it's not easy to get
something
to work with... R2 would require some serious messing (for my skills) with those ancient playmospace
robots
droids. As to Obi-Wan, I did do some drafts of him, but there is something off... maybe later.
Queen Tahra, April 2020