In September 2014, playmobil gave us the first troll - this lovely green guy (from set 6004 - Dwarves with Troll):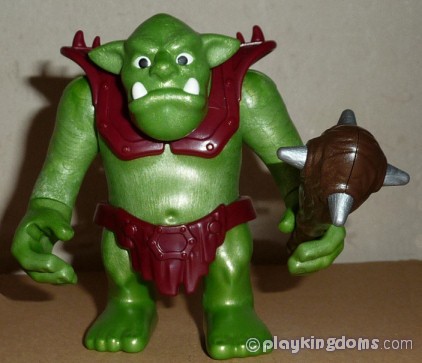 It was immediately decided to get two of those, so he wouldn't get too lonely! And later, another one joined them
So:
The Green Troll Gets A Family
Here is the expanded family
:

And details - first I did her, then the kid.. and later (the fourth was a birthday present, actually) the girlfriend:


I was actually quite pleased with them, if I do say so myself...
Afterwards, more trolls appeared... Now, there are 4 different ones (of this sort):

blue troll from 6432 - Blue Troll, June 2016 (an Add-On)
green troll from 6004 - Dwarves with Troll, September 2015
barbecue troll from 5670 - Castle Gate with Troll, June 2016 (at least initially a greek exclusive)
olive green troll from 9343 - Troll with Dwarf Backpack, January 2018
Always got more than one for customs, and finally I got to them.. So, some more warriors:

The first two are just armor change (well, plus earrings!).. As to her.. I always want female warriors too, and thought maybe some scale armor, to match the original beautiful
red
barbecue troll.

Since that new one came without the upper armor, and there is a backpack, now there must be some with bare torso...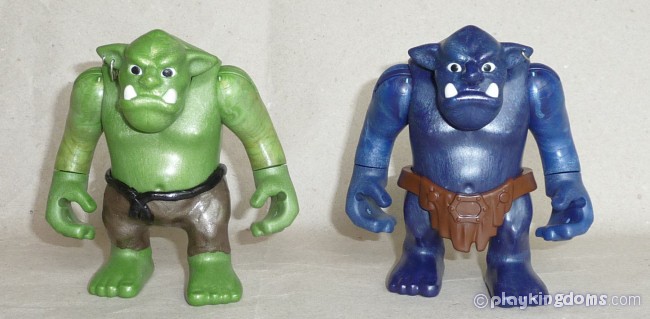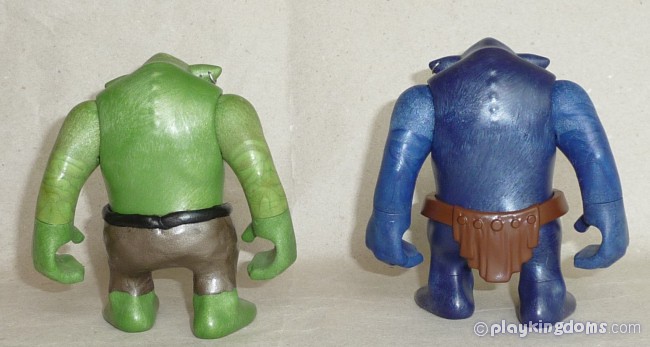 Well.. more later.
Queen Tahra, April 2018