The new fairies were very much wanted as soon as pics appeared. The dragon baby is adorable (along with the mother
) FINALLY, it includes men. AND the boat is NOT pink. And a new strangely colored horsy...
and other animals.
We like oddly colored animals (and klickys). Also some promising new skirts for kids. When the moment of truth arrived, the waterfall with weird flower thing was left out. We have several waterfalls... The woman looks strangely familiar, no new animals.. and the little critters seem to be one piece items, and not that interesting... So, reviews of the rest....
Fairy Friends
As was done before, playmobil did another "bag series" - the Fairy Friends: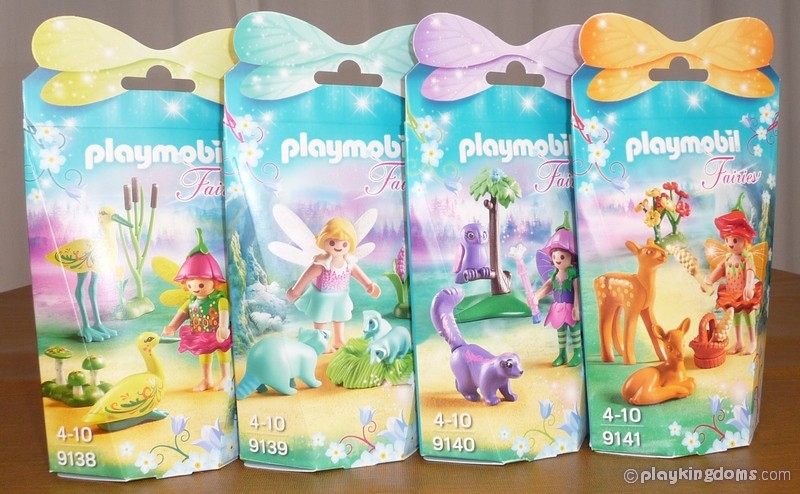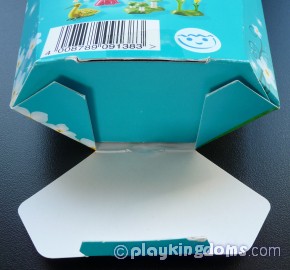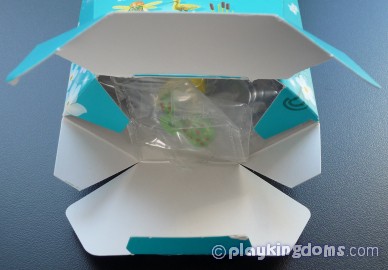 How could I forget!? The cats fully approved the shipping box
... This is Cacau, making use of it: