9443 Boys
(part 1/3)
1. Nutcracker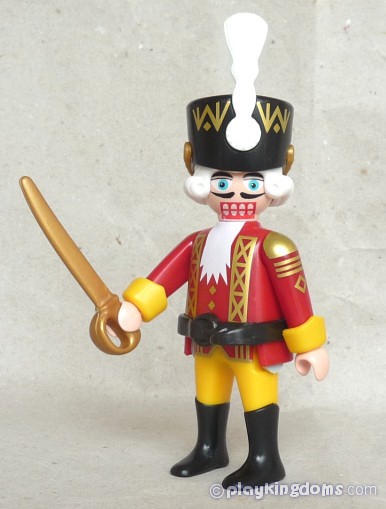 Interesting, and I suppose some will like the character...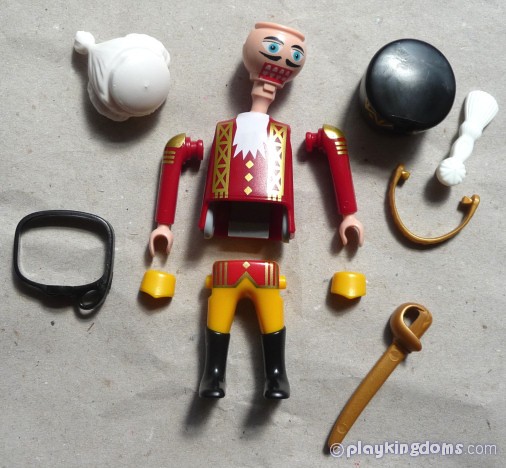 Though a pretty klicky, that mouth is horrid
, and since the head is the cheap painted kind, can't really use it for anything else... A shame, because it is really nice - and variety is good! Worse, the mustache is so large that even a beard doesn't conceal the mess, and a beard with no mustache is useless with that mouth. Maybe a bandit mask? The torso and arms are especially gorgeous, and the painted hat is also nice. I foresee he will be used for many many armies (minus head), though not around here.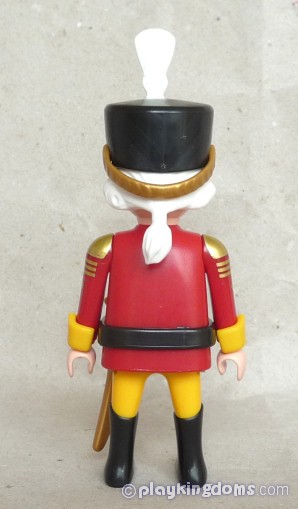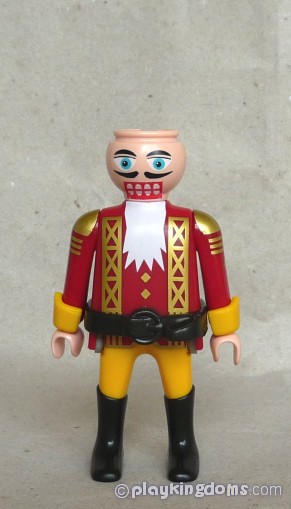 I suppose the hat/hair combo was not particularly considered, as it forces him to put the strap on the back... And one of them was missing a bracer... Not good.
2. Gangster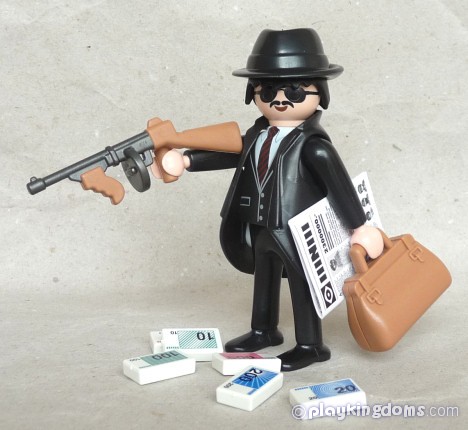 Another WTF from playmobil.. Like a machine gun armed "business man" in a previous series, I can't much understand the logic.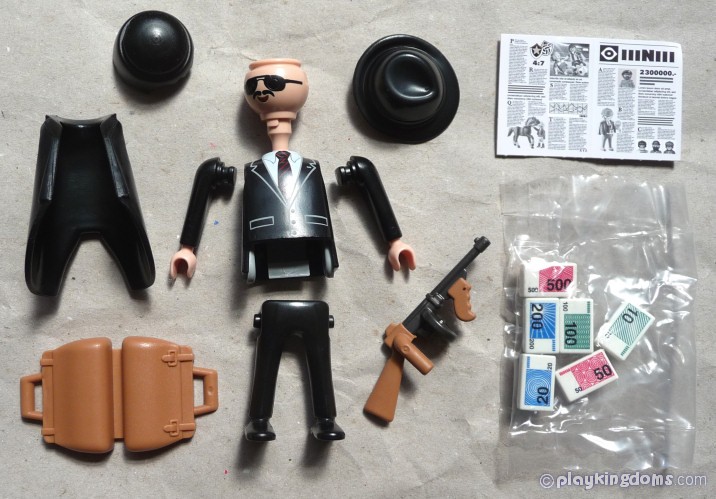 The newspaper came with a rubber band with the booklet. And the money bagged
and
with a rubber band.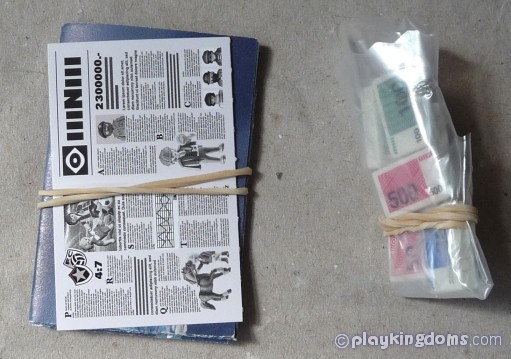 Detail of the newspaper: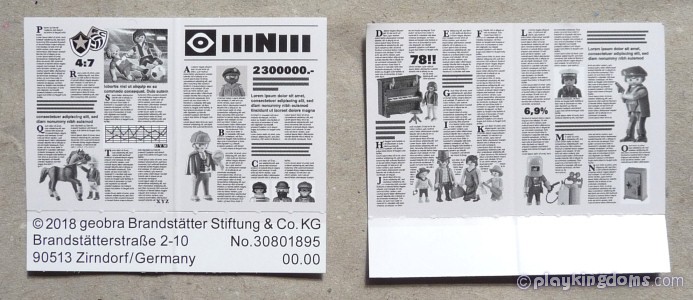 The klicky looks nice, like a fancy business man...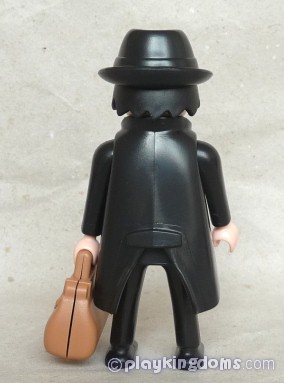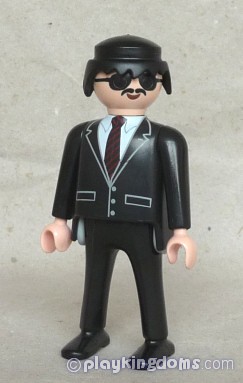 The tommy gun is amazing! Not sure what FOR yet, but very nice.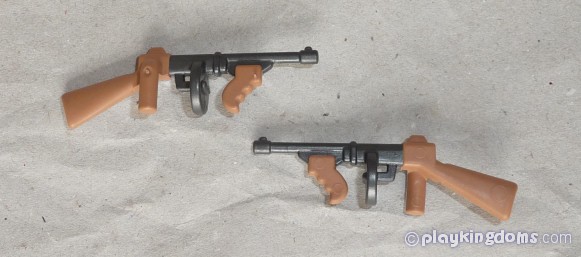 3. Olympic Archer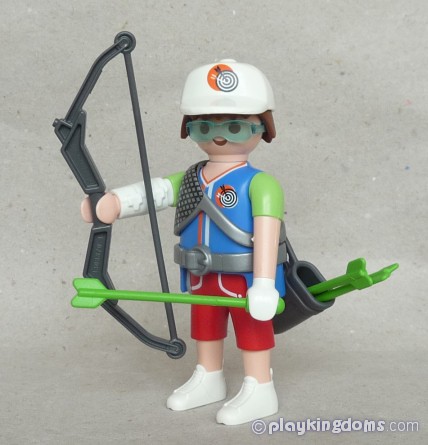 Wonderful! A very original figure. The bow is great, and the and the green arrows are also welcome, variety and all..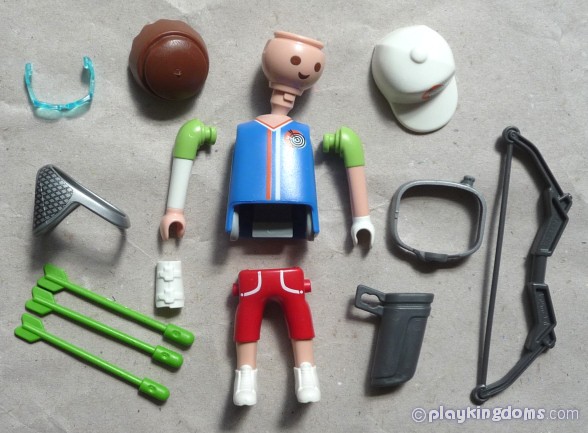 The klicky is pretty, the legs are new in this color, I think. Not very sure about his sleeves, and arm guard. Is he supposed to be lefthanded?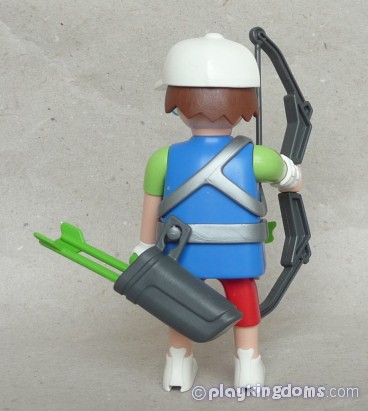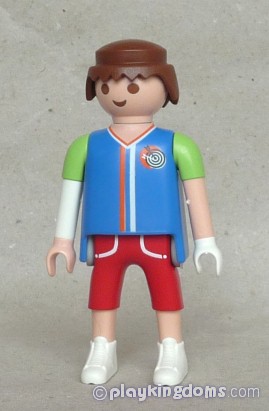 I think it would be better to have the standard trio of arrows to put in the quiver, and one of these for the guy to hold. These keep falling off... The highlights...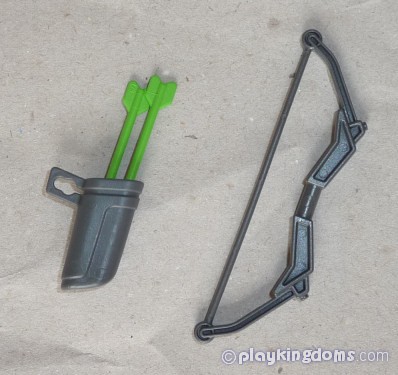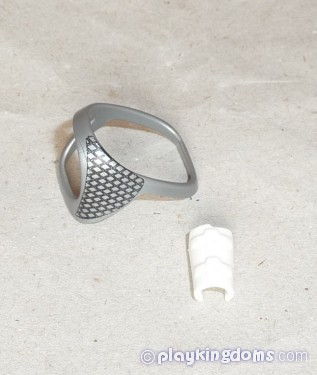 Gonna say it again: great bow!!
There is only one thought on my mind regarding this, since I saw the first images... Can you say RAMBO?
The chest strap is gorgeous also, and very reusable, I think.
4. Ice King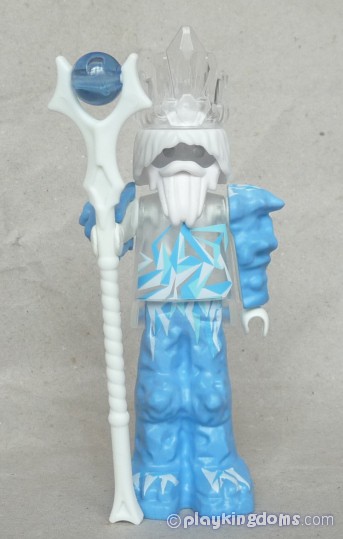 Not really sure what he's supposed to be, and I am not overly fond of those rocky legs.. That said, I love him
- the torso is beautiful, and that caveman hair in white =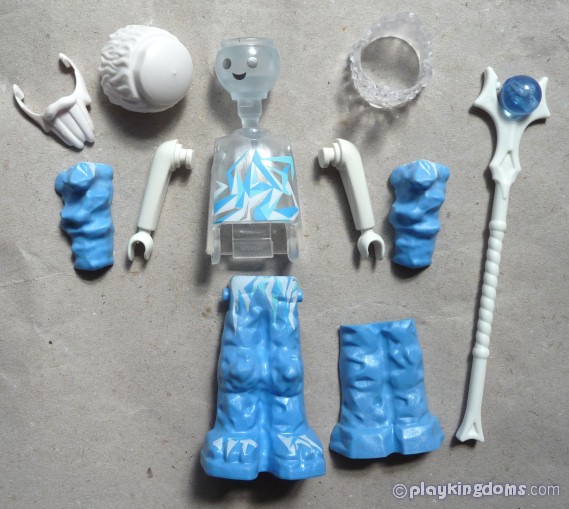 The legs come in two parts: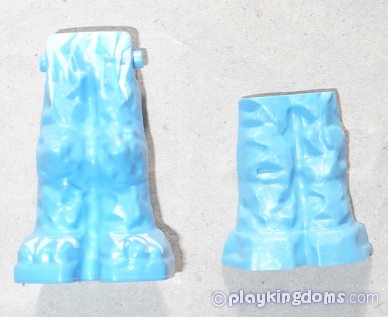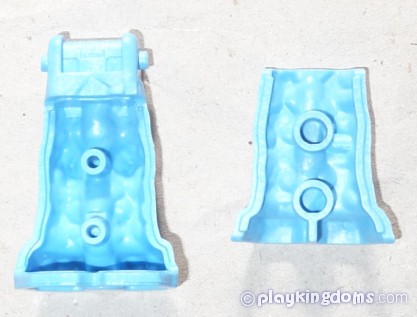 The colors work very well, he's cold all over!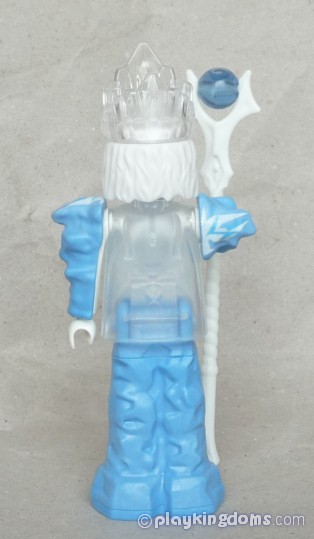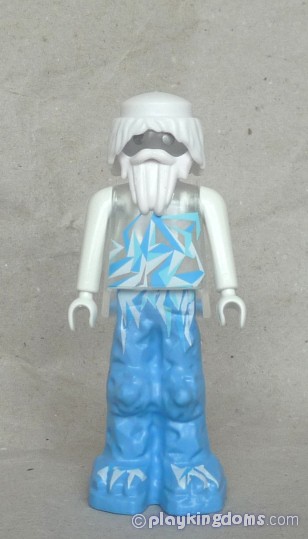 And that staff in white...
Gorgeous! The arm armor, though far from a favorite sculpt, is very beautiful - the color, I mean.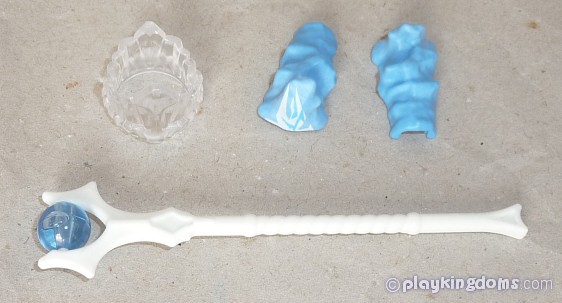 The catalog image is quite deceitful though - the crown is a single transparent white piece, there is no blueish part on top of it as shown. I suppose someone changed their mind?
Queen Tahra, August 2018