9443 Boys
(part 2/3)
5. Wrestler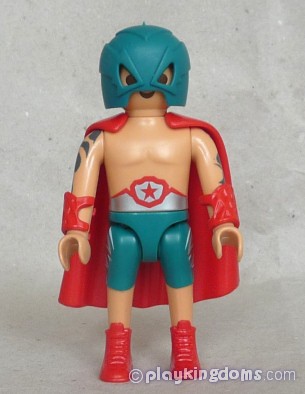 Another very original klicky!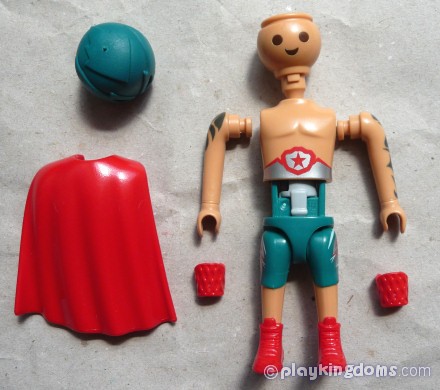 I suppose he is a bit light on accessories..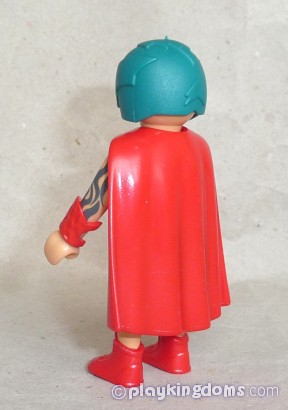 The red bracers are very welcome, there are so few options for speedos...
Same great leg sculpt of last series' boxer, in a different color!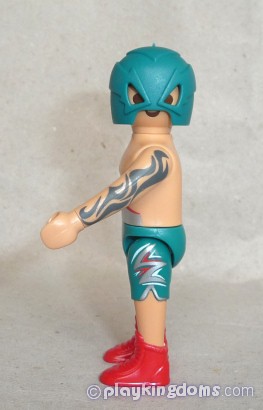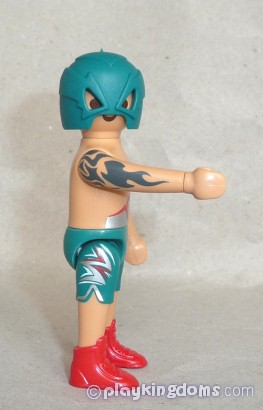 The arms are beautifully tattoed
(the bracers may need to go..) Note that the tattoos are different!
A shame this belt doesn't go all around the klicky, as in the previous series' boxer - that was a great improvement then, and I was sort of expecting this one to be the same.
Highlights (besides the klicky!)..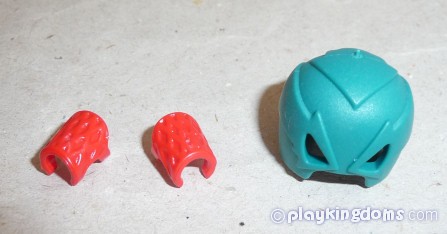 My only gripe with the mask is that it doubles as the "hair", and I find that kinda.. odd.

6. Sailor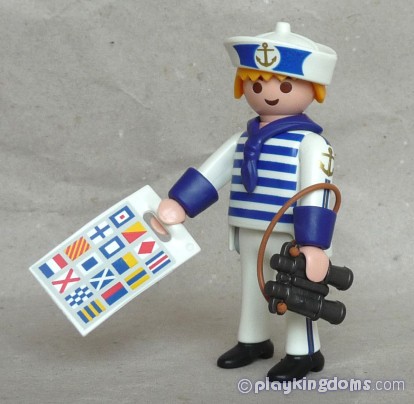 Lovely! Now we need a large more modern war ship! My wallet is
utterly
against this idea, btw.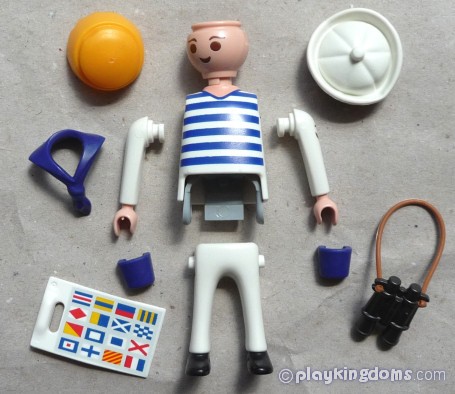 Not sure what's going on in the catalog pic - what's with his right arm!?
Seems printed on the inside, a misleading mess up, I suppose.
The arms are different, with one of them featuring a pretty golden anchor. The hat is a known old sculpt.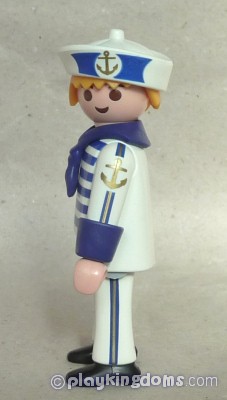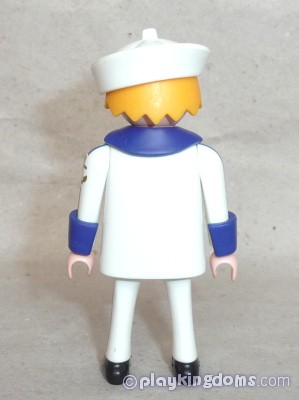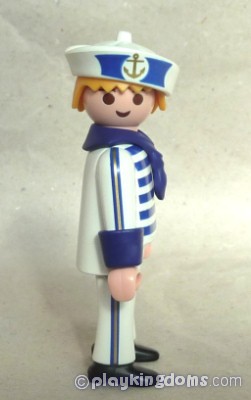 And the signal flag: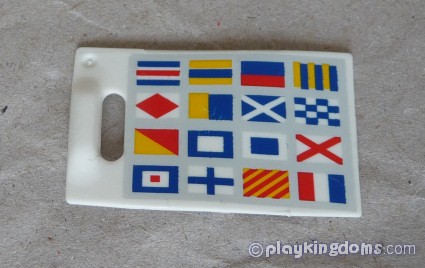 7. SWAT Cop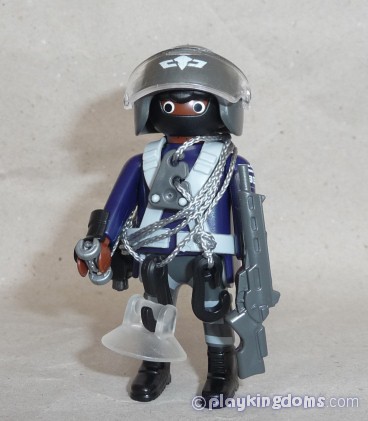 Not particularly original, but I like him a lot! And somewhat more original being black.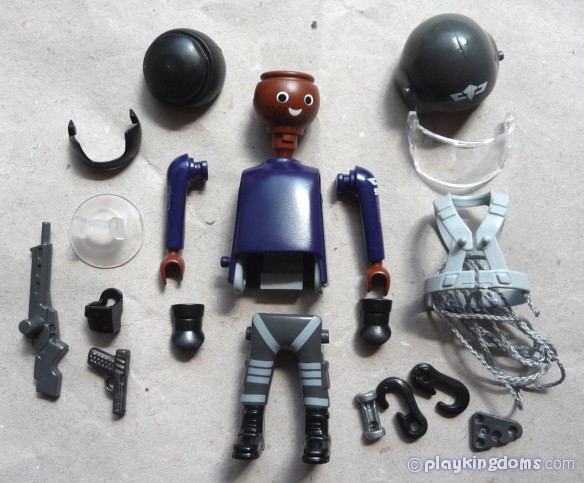 Those bracers in black are gorgeous! The little stuff came bagged, with the rope around it (AND with a rubberband)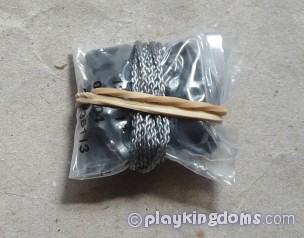 He is quite extra well equipped (maybe a bit too well?) - the quantity of accessories still varies wildly from figure to figure..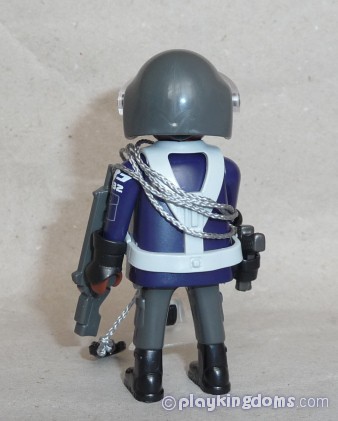 The arms are different, with one side just having a pocket (printed) and the other a detailed squad patch
... Which means these can not be used for ancient klickys, since that is uncleanable!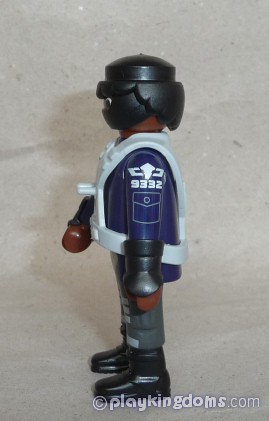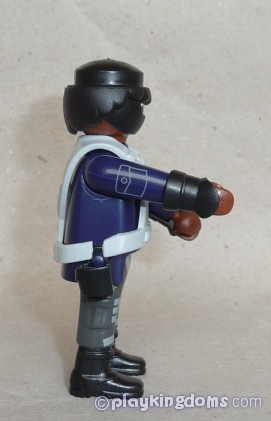 I do believe that torso with the new holster doesn't work with the harness. It just doesn't settle well. Underneath that harness, he has a very dark blue plain torso, with peg. I failed in my quest to find one with the old holster hole in the poptubs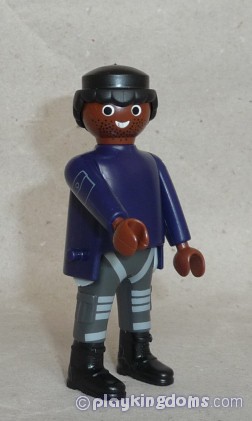 In this case, I believe instructions would be needed. Or is it just me? I had to go hunt the window cleaner I had opened recently to do the rope...
8. Cyborg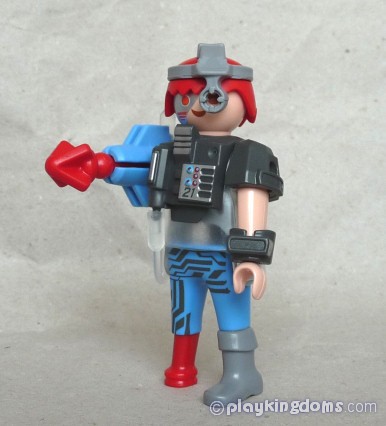 Another weirdo.. Interesting parts, I suppose... to make 2 or 3 separate klickys...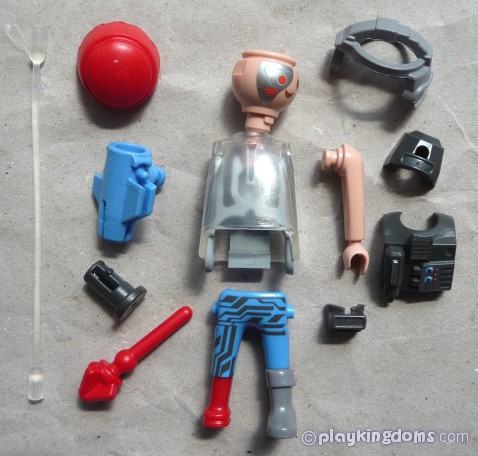 All the tubes were packed with the frames like this: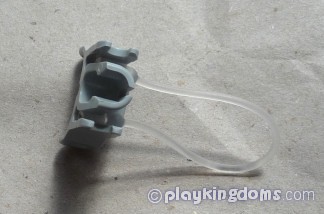 The first I opened brought an extra arm, so I was kinda stumped about the cannon
I think this cannon arm is not very well done - seems somewhat off with the body... that doesn't happen with the guy from Super 4...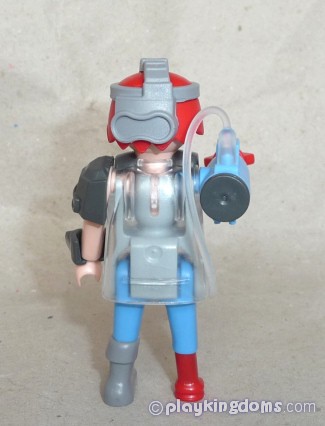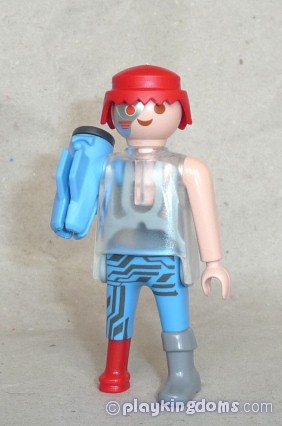 And... it cannot be seen in the catalog pics, but he has a fracking gorgeous amazing head!!
... And then there's the hair, classic triangle cut in red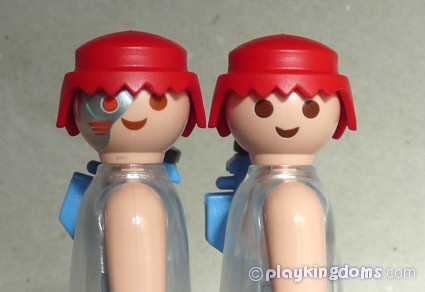 Just a shame that these cheap painted heads are mostly misprinted - not only the colors are a bit off most of the times, recently they started to be printed WAY too high on the face, making the klickys look like morons. This isn't a very bad case, but you can see how it's much higher than a normal molded face
... I fear this is on purpose? Cause by now, SOMEONE would notice the darn printings are off, right?
Queen Tahra, August 2018