Kept - Girls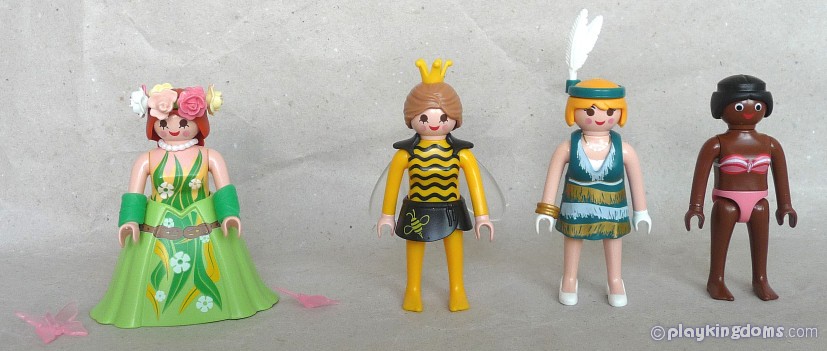 1. Spring Lady
- changed the "under" skirt and shoes for some more common ones (light green and gold), since they can't be seen anyways. The large flowers on the crown kinda grew on me
2. Bee Woman
- original.
3. Flapper
- original.
4. Shower Woman
- just a beach woman. Though I guess she can get dressed or wrap herself in towels again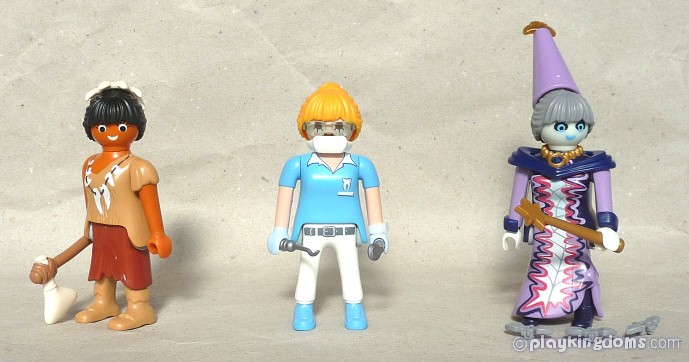 5. Cavewoman
- just replaced the off white shoes (and minus bracer).
6. Dentist
- original.
7. Bat Woman
- she became some sort of sorceress. Basically kept the torso and skirt. I found out that the cavewoman legs do
not
fit on that skirt
- this is a catastrophe.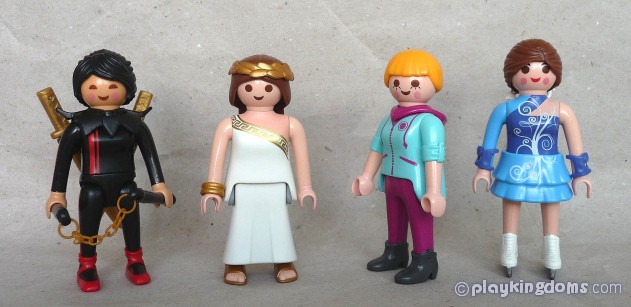 9. Ninja
- original.
10. Roman Lady
- different head, and lost the toga. That torso is far too beautiful to be hidden!
11. Vendor
- added a hood, and changed hair. Since the tray fits a fat guy better, I will find/klick one for it (along with the hat, of course).
12. Ice Skater
- original.
Not kept:
8. Rider
- will use the extra hat on an existing rider, I guess.
Queen Tahra, August 2018