Kept - Girls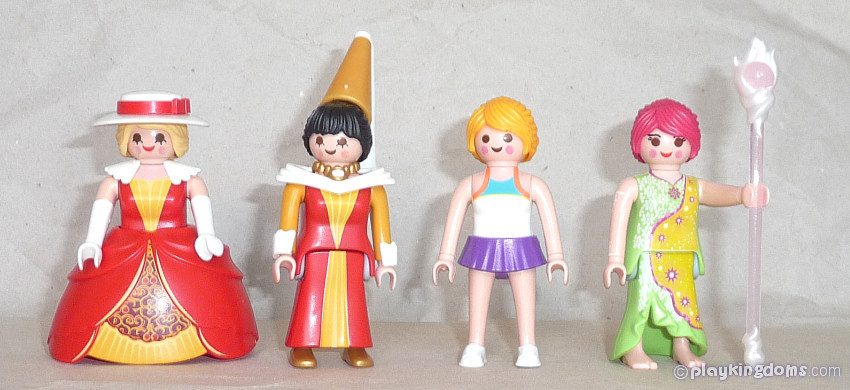 1. Lady
- original (well, she has a yellowish skirt and golden feet under that big skirt, but...), and a medieval lady from the same torso+legs (and the fairy's hat!).
2. Tennis Player
- original (but not necessarily as a tennis player)
3. Fairy
- different hair, and minus hat (not very fairy like, is it?)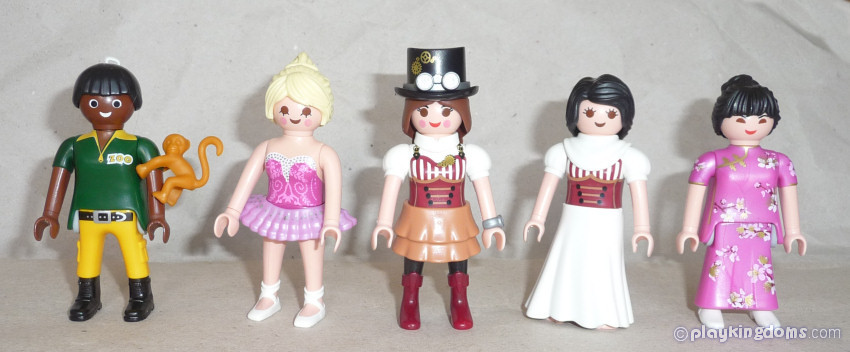 5. Zookeeper
- original (might change to rolled sleeves if available)
6. Ballerina
- original
7. Steampunk Woman
- original, and a lady for a more ancient setting, as predicted... used the large neckpiece to hide the printed gear thingies on the torso.
8. Asian Lady
- original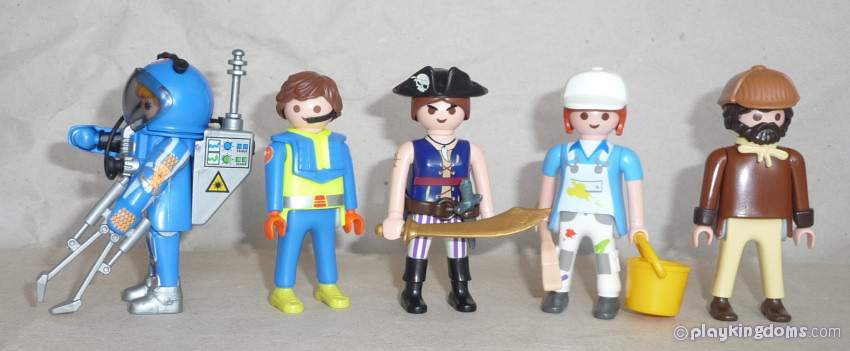 9. Astronaut
- different hair and arms, and a friend from the arms...
10. Pirate
- with a different, more piraty torso and a new belt
11. Painter
- original
12. Detective
- as predicted, a fancy male klicky from the hat (in browns
).
4. Space Fighter
- to be handled later, along with some male friends.
Queen Tahra, August 2019