9146 Boys
(part 1/3) The spartan was the most anticipated klicky here..
1. Pirate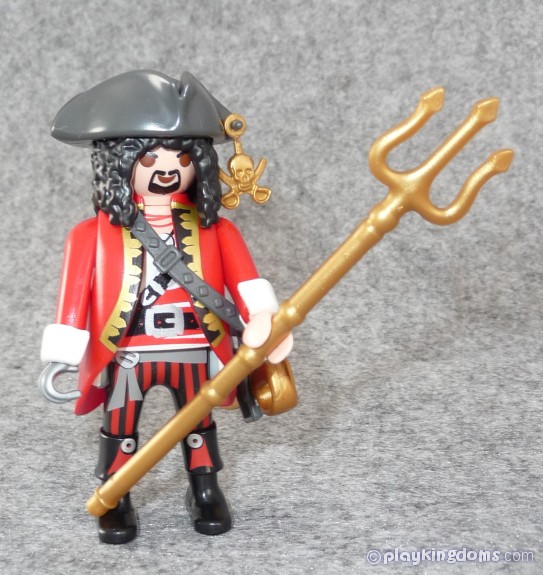 Yet another pirate (in a long jacket - it's all the rage among them these days
).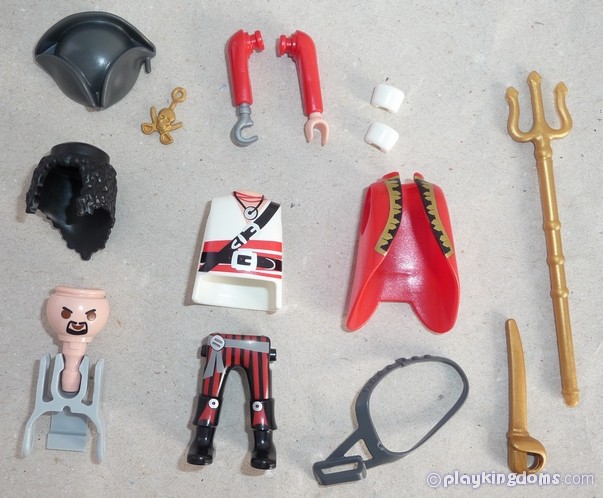 He's nice, and that hair in black is new, I think. All the other parts are reused. I find the trident a bit odd for a pirate, but that is easily fixed - especially since he does have a sword too! Kinda odd that he has a wristcuff for the hook hand. I don't think that is very usual, though is is NOT the first.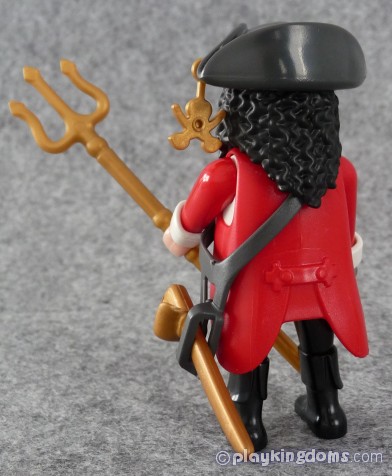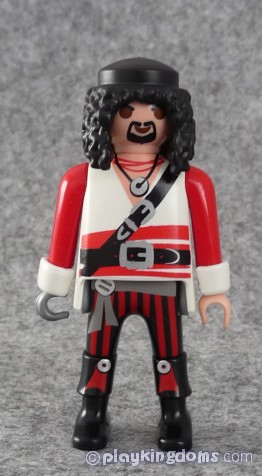 The belt doesn't work too well with the hair. I had trouble to keep it in place.
2. Zombie Mummy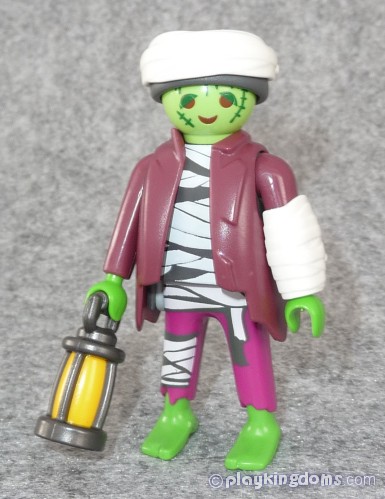 I suppose being barefoot (along with that head) is what reminds me immediately of the carry-along zombie... though they are not THAT alike.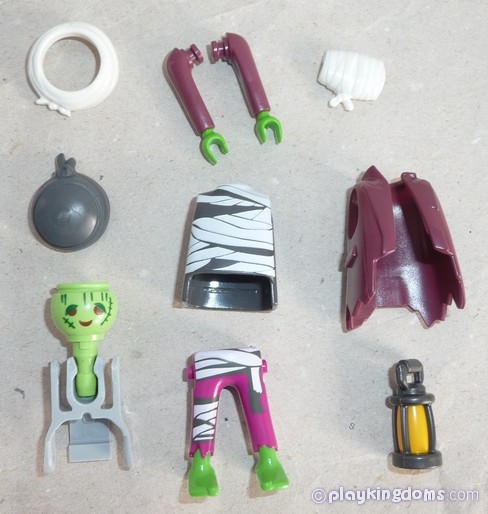 I suppose he is nice to keep the other one company. The "hair" is great in grey
.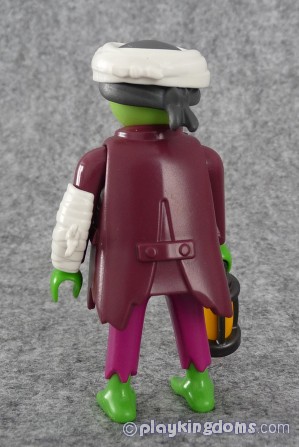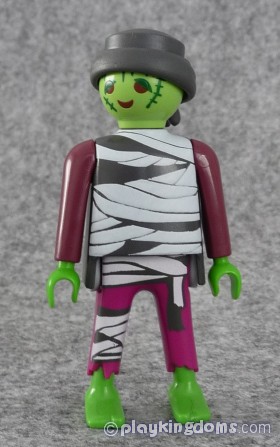 The torso print is sort of the same as the bandaged mummy from Series 1, but different color, obviously: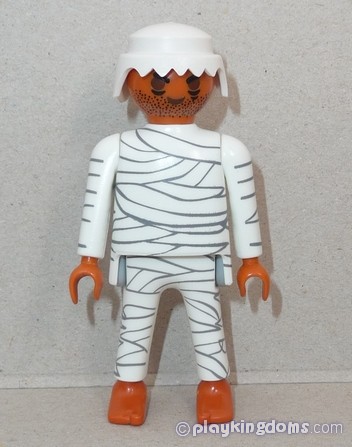 (this is our take on that guy, minus beard, he played a double for the victim on the Xmasy dio 2015: Part 5 - recovery, using a dark wig)
3. Handyman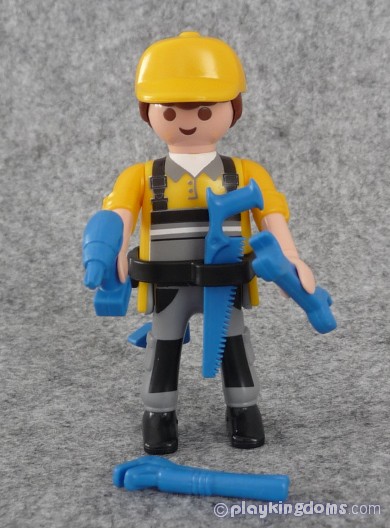 A well equipped handyman - very nice. Well, hair excepted! There are more tools than places to put them - not a problem, of course!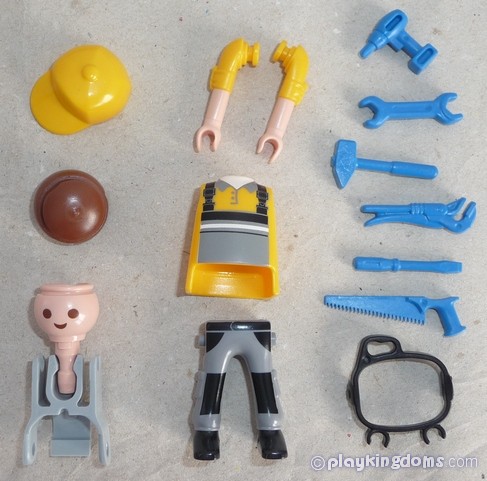 He does have pretty colors too... yellow
(though THAT hair is a goner!) I believe the belt may be new. It bears some investigation! It is gorgeous, with those little pockets... I may need a couple more! Though in truth, I didn't quite figure out what to put in the belt in front...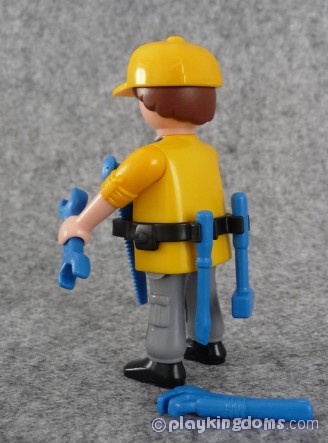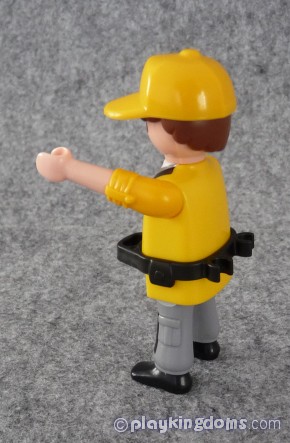 The tools came bagged - in different sized little bags. Examples: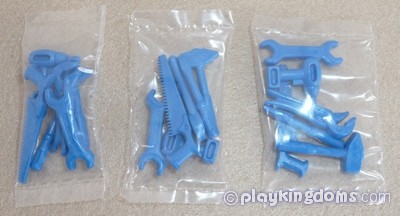 4. Superhero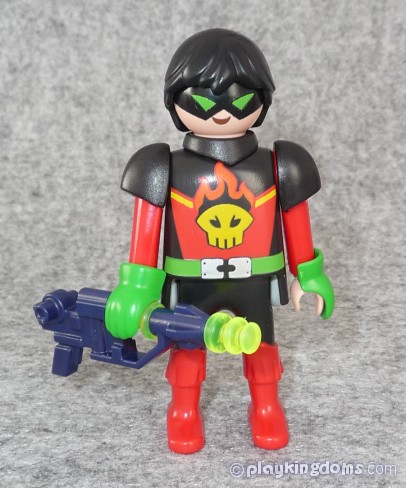 The mandatory weirdo. Have no idea what's he supposed to be, but at least he has a gorgeous torso print!
Then again, maybe a kid does know what he is meant to be!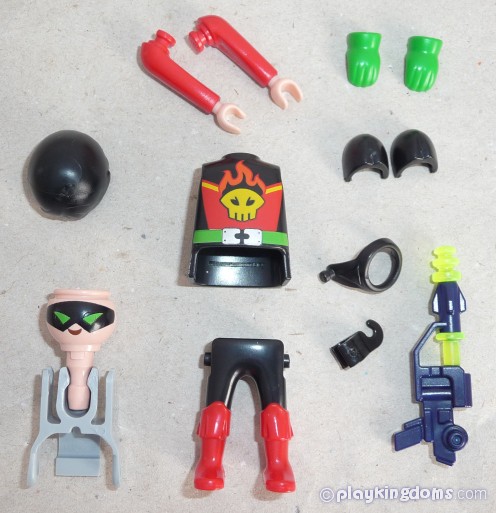 The weapon is also welcome - for some reason I really like it. He also has that "spy neckpiece", very nice and versatile.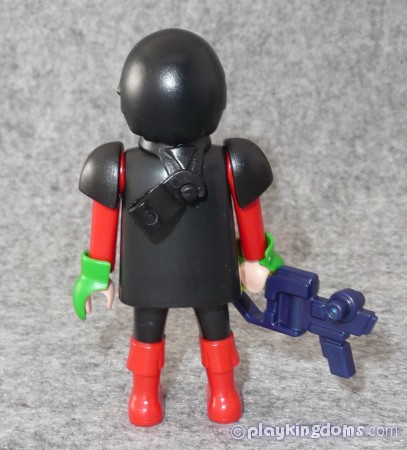 Queen Tahra, January 2017