Kept - Girls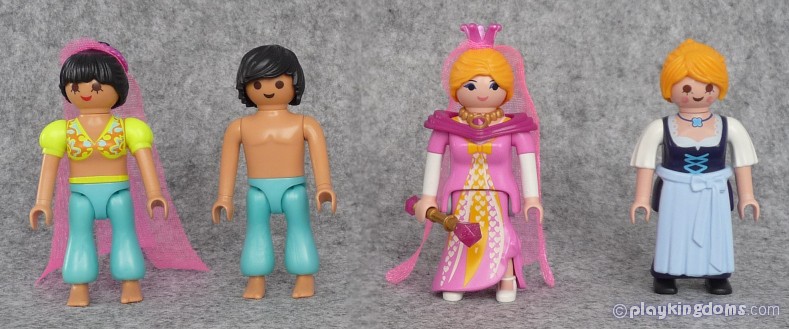 1. Genie
- original, with the obvious male friend
2. Pink Queen
- with a big neckpiece and without the big skirt (intended for some later use, but used now too!)
3. Bavarian
- different head + hair, and fluffy sleeves. And flat feet. Will work fine in a more medieval or pirate setting too.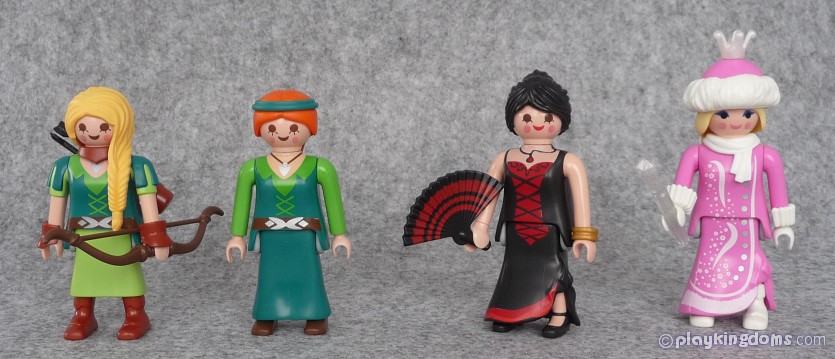 4. Elf Archer
- one almost original - cleaned those silver arrows from the torso. Actually did the same with the second torso too, with a matching skirt and a long red braid.. she'll be at home in any medieval/ancient setting (and I suppose in a recent one too).
6. Witch
- a western lady (after seeing a fellow PCC member's version (almost) like this). A black wizard will be klicked...
7. Ice Princess
- original (no matching mertail
)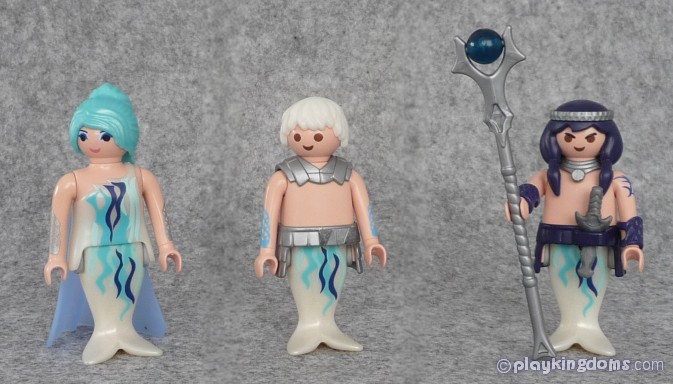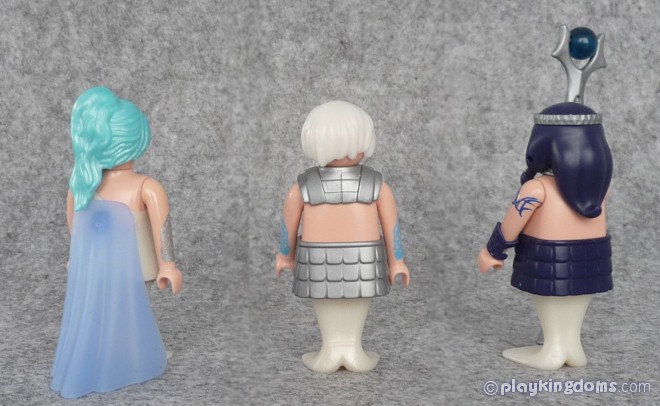 5. Mermaid
- one original (minus staff), and two male friends... Yes, we like merpeople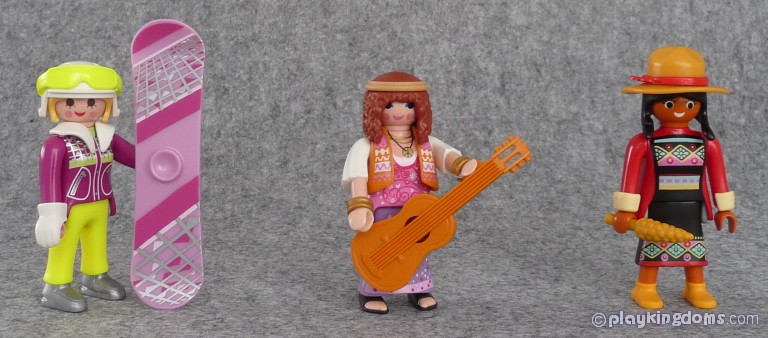 9. Snowboarder
- I thought she needed a bigger neckpiece to handle such a huge helmet... And then remembered those legs - I really like them, but they are not easy to use.. and they match perfectly here, imo.
10. Hippie
- after some tries, she ended up almost original, just a different headband.
11. Peruvian
- original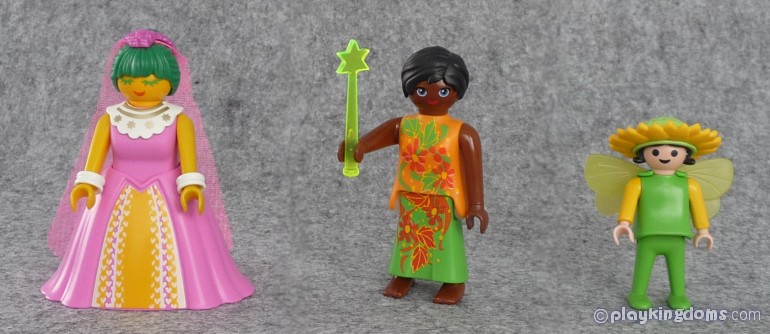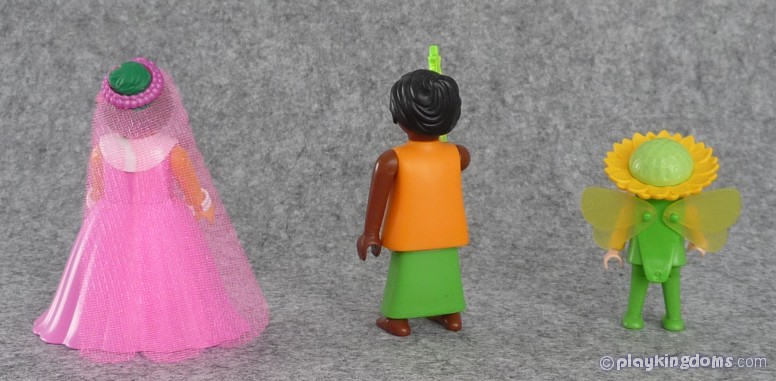 12. Sleeping Flower
- it had been decided to make a fairy from the torso+skirt and use old yellow klicky arms as an attempt to match the head. For the first one, the black klicky looked great, so... The other, while considering options, that skirt seemed a good match. The torso was cleaned (being the only one that matched), and the new sleepy fairy was klicked. Oh, and that (existing) little flower-fairy-girl was a perfect match for the hat! She had a yellow+white one.
Parts:
8. Riding Champion (actually parts used for the steampunk one)
And that is the end of Series 11 review.
Queen Tahra, February 2017