9241 Boys
(part 1/3)
1. Knight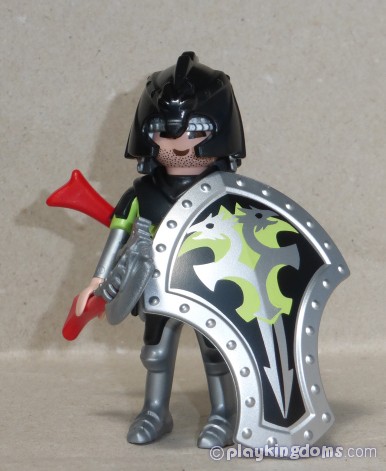 Though not the same, he reminds me of the Knight in Series 3.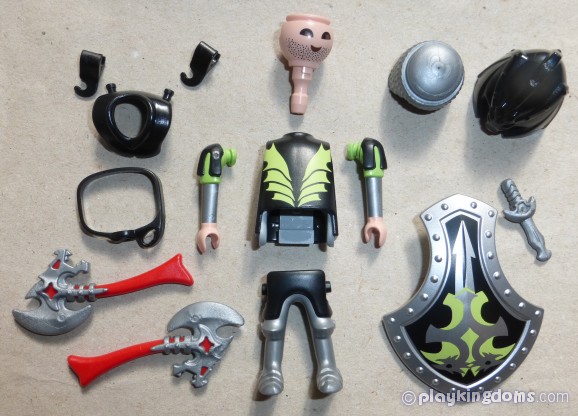 Like the other, he is armed to the teeth and has that unfortunate huge shield.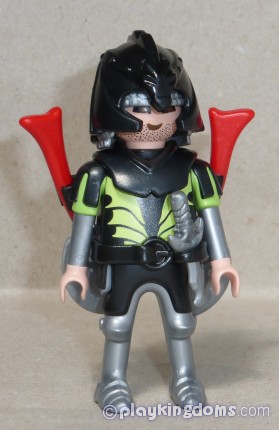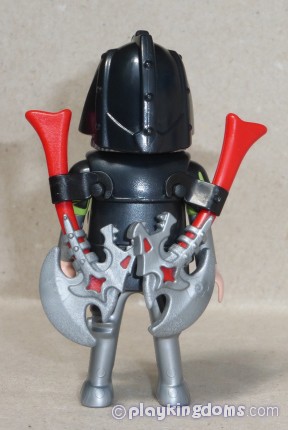 Still, it is a nice change, I think. He has nicer colors (that black helmet looks great) and I really like that neckpiece.
2. Trumpet Player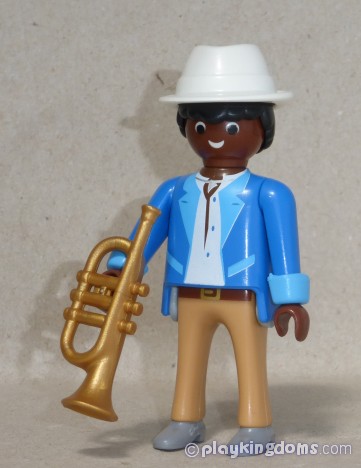 The one new figure! He reminds me of the old circus band - though.. nice arms!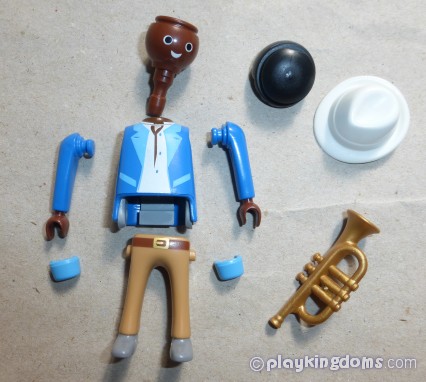 The torso seems to have some potential too... And the legs are pretty - brown!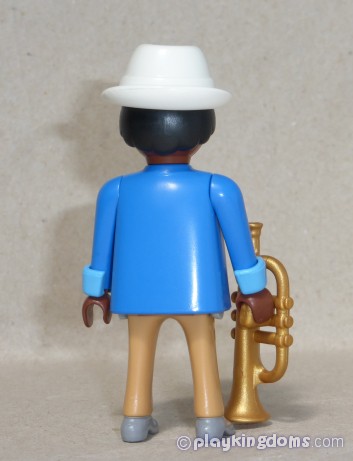 3. Miner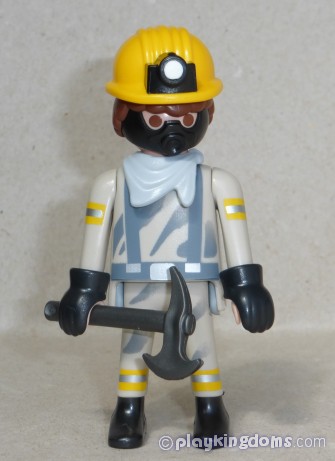 An exact replica of the Miner in Series 5.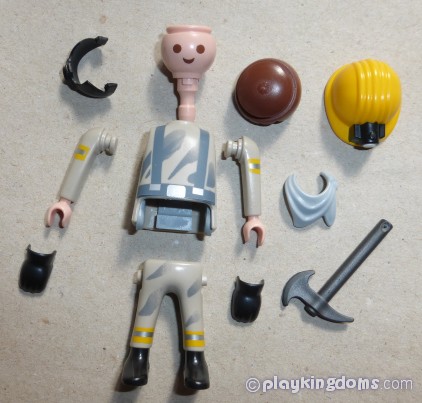 Not that he is not nice (hair excepted), but..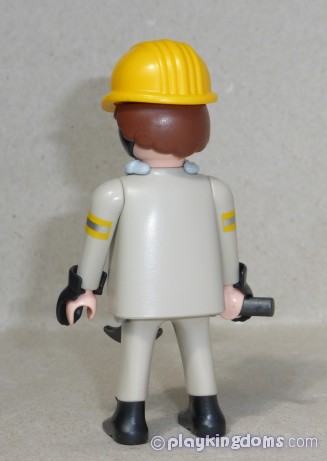 4. Alien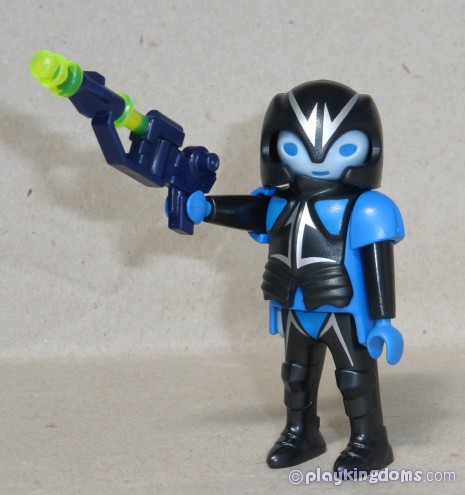 Another exact replica: this is Series 4 Blue Alien...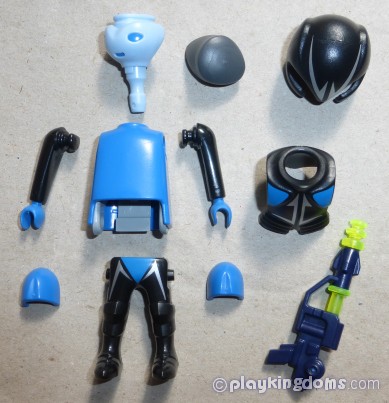 ... with that odd medievalish armor.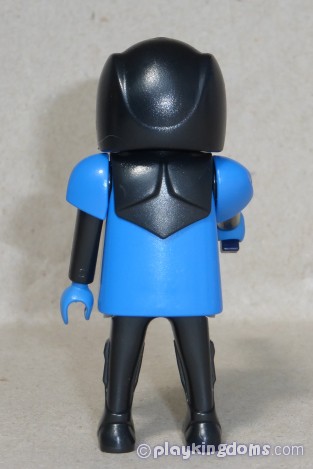 Aliens are of course welcome, but I wish it was a different one!
Queen Tahra, July 2017