Kept - Girls
All kept too! A great series indeed!


1. Egyptian
- changed the head/hair...
And the mandatory male friend
2. Fairy
- the arms really don't work. Found some bare arms with jewelry, I like her better like this. Also, a "normal" head.
3. Cheerleader
- almost original, but no longer cheering - the shorts just don't work. Also traded the arms, these make more sense with the shorts, imo.
4. Alchimist
- almost original, just a different head.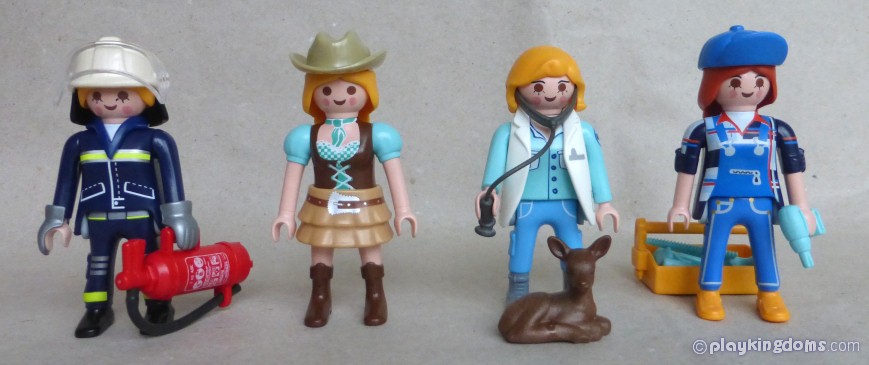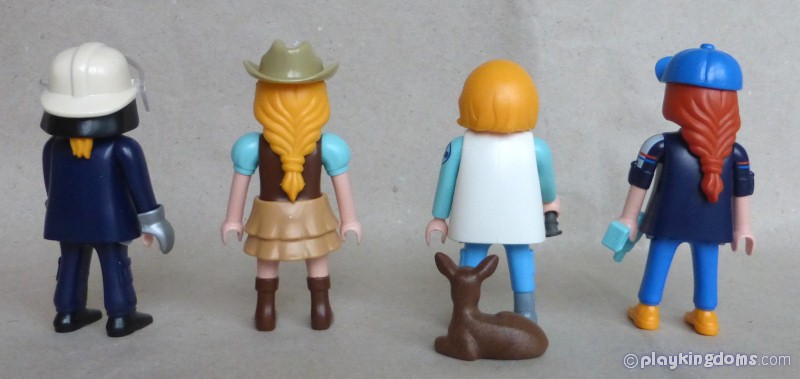 5. Firefighter
- original, except for an added neckpiece.
6. Cowgirl
- I tried, but couldn't find any legs that worked better
, so almost original, just a smaller hat.
7. Jedi Vet
- original.
8. Handywoman
- original.

9. Skier
- well, it
is
a male torso. And that torso is too beautiful to be covered.
10. Flamenco Dancer
- original.
11. Yellow Lady
- only changed the skirt, since it would be wasteful to use that uncommon yellow one under the big skirt. And.. well.. golden shoes, cause they are almost a plague.
12. Rockabilly Girl
- original.
Queen Tahra, March 2018