First, the mandatory disclaimer:
I've been told I am sometimes harsh on my comments. Keep in mind I LOVE playmobil. It is GREAT. Without a doubt and by FAR, the GREATEST toy on the Universe. And also keep in mind that I've gotten a box (or two) of each boys and girls since the first series - meaning, despite all the "problems" I point out, they are VERY MUCH WORTH IT. We ALL know playmobil rules, so I suppose I tend to point out the problems. There are only so many ways of saying AWESOME, right?
This series (and the next one) looked great from the first photos. And it benefits from series 12 being so.. weak.
Boxes are the same simpler ones
: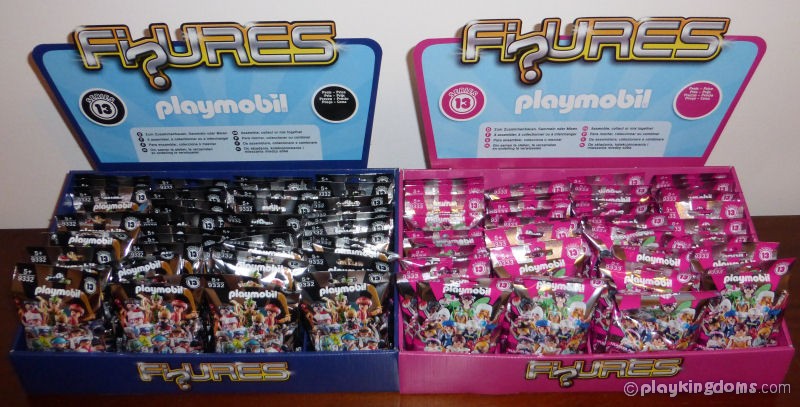 And the packs: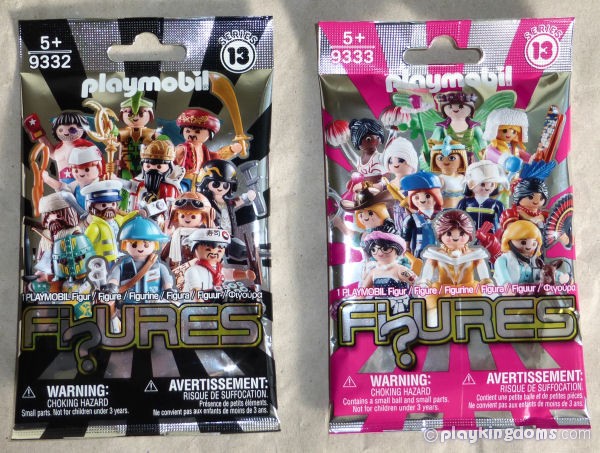 Just for fun
: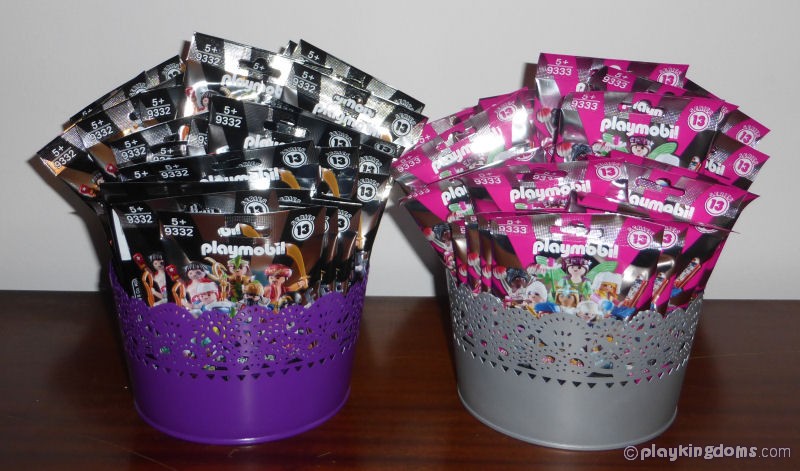 The leaflets - showing freaks again.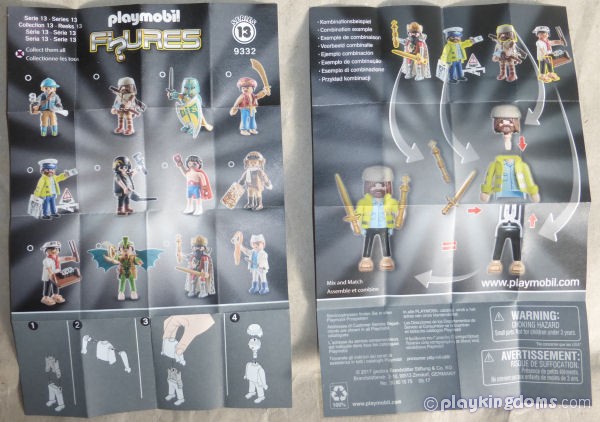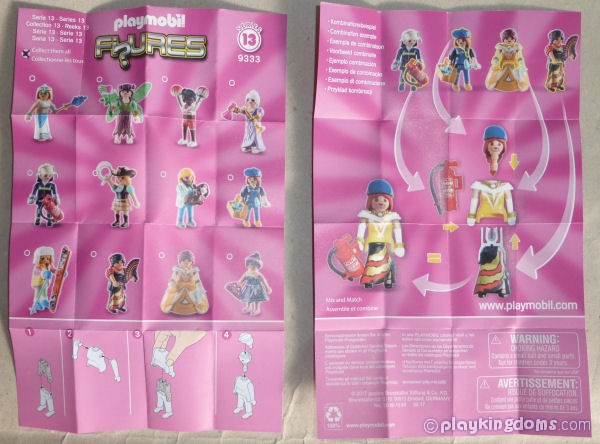 Does anyone else wonder why the catalog shows the figures in a different order than the leaflet!?
Anyways.. there are two speedos in the boys.. and one single fat guy. The girls are evenly split between normal and speedo klickys. Considering the just launched dwarf theme, it is somewhat surprising that one was not included. There are no stickers on the series. Not complaining
Also, diapers are back. Yuck. At least it's just one. Poor paperboy.
In all 4 boxes (no missing parts), there were these extras: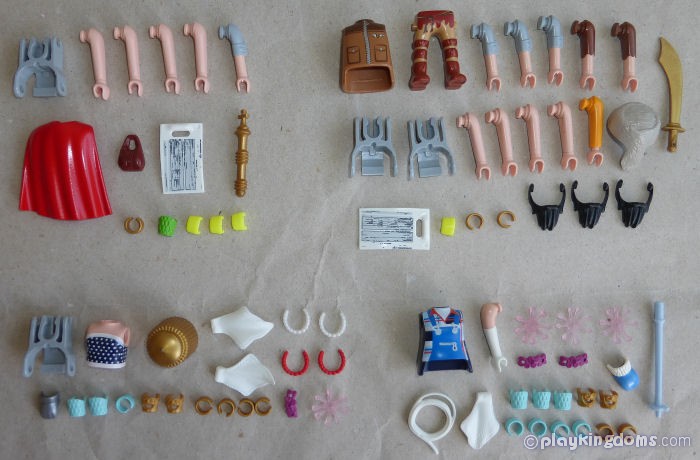 Almost ALL the Aztecs had one or two extra arms. On the second box, 3 of the 4 kings had the extra beard. Best part is of course the grey hat from the trapper
... And there is also his legs and little stone age pouch... Very nice. Good bracers too (especially the light blue ones!), and that aviator torso. All good.
The shipping box is being thouroughly enjoyed by the cats... Here is Café: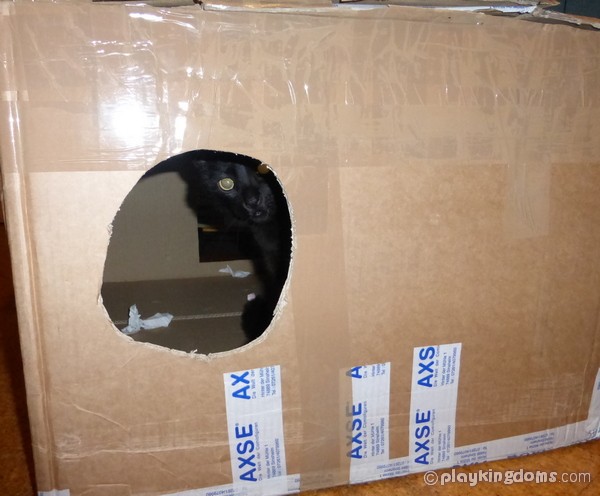 And the figures... You know the drill: follow all the pages to see everything, or use these shortcuts for a specific one:
Queen Tahra, March 2018