70159 Boys
(part 2/3)
5. Skier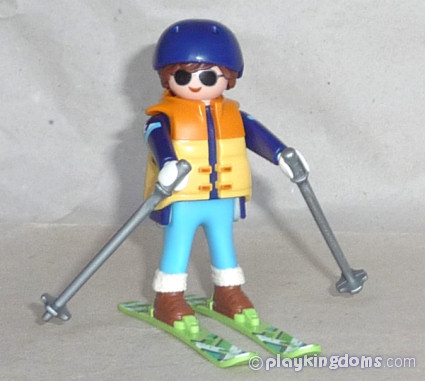 A good looking klicky, though nothing new there.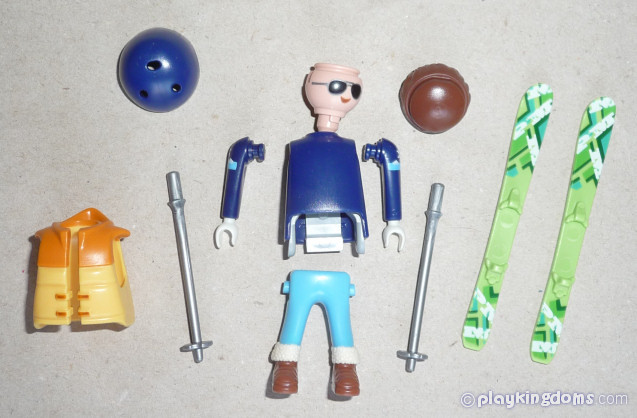 Well, except the jacket being a different yellowish than before.. I think.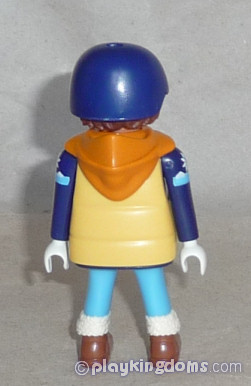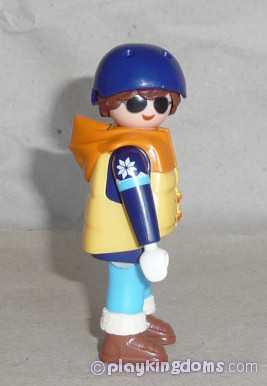 I wish all the printed mouths were like this, in this darker color, instead of that bright red used most of the time (I cannot get used to it!)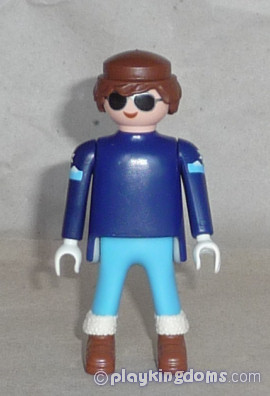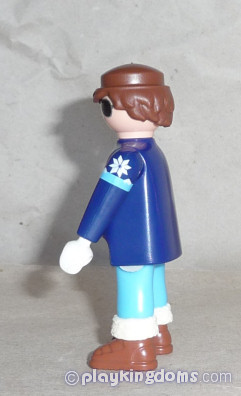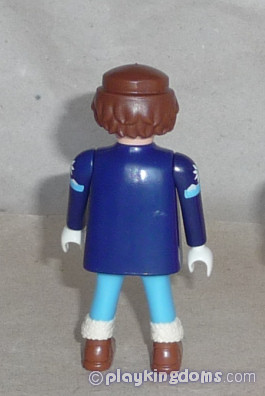 And new skis, I think - the print.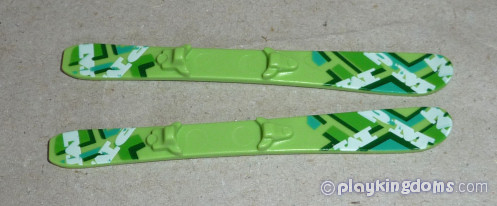 6. Baseball Player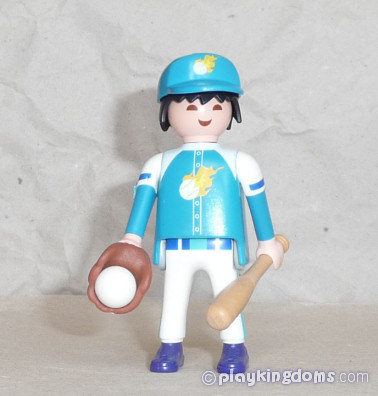 This is another that makes a comeback on occasion. But he has a different design and colors, and this time he is asian...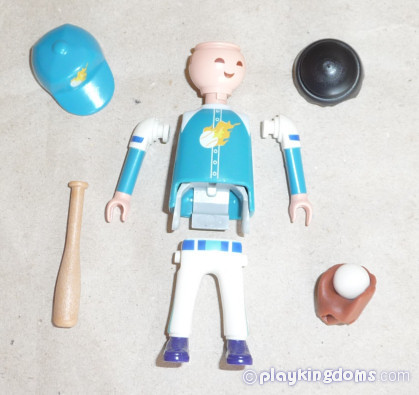 One of them has the arm all messed up - as in unfinished. And the printing on the hat is also a mess (though most prints on this series are nice and crisp)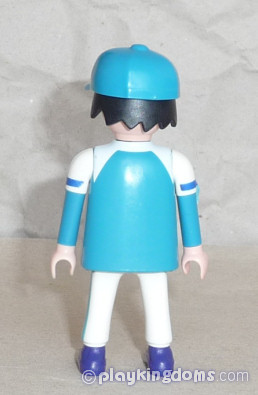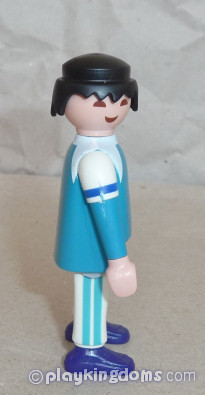 7. Musketeer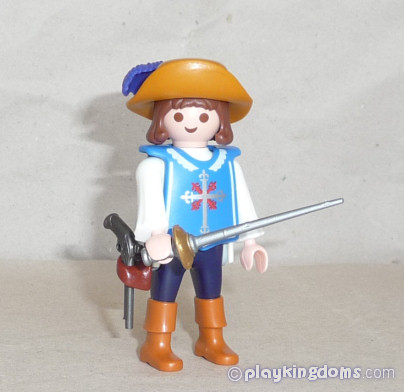 A real nice development, a musketeer with tabard - apparently created by customizers ages ago. But.. shouldn't he have a musket?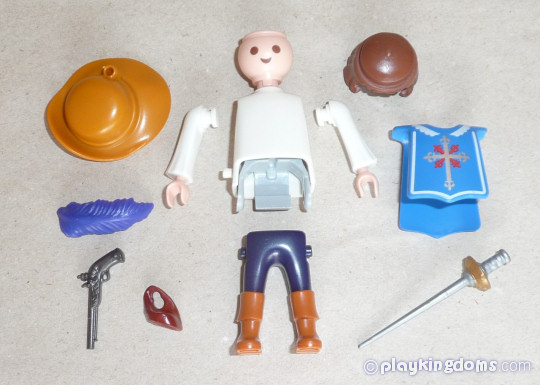 I don't like the scabbard peg on the side. Find it completely useless. I still didn't figure it out. Maybe like this, with the gun?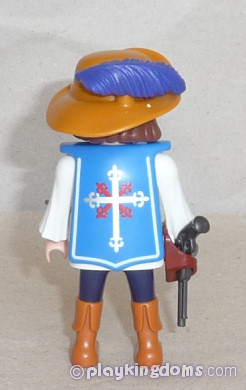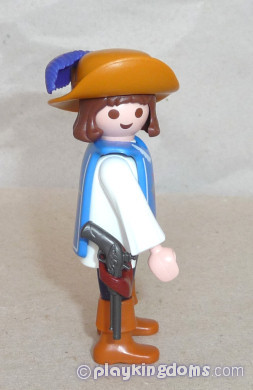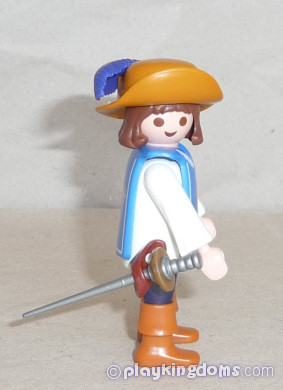 Really nice arms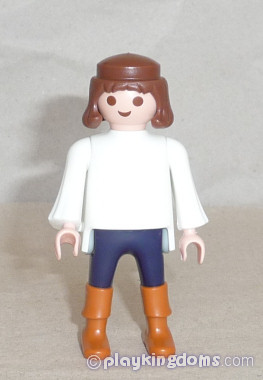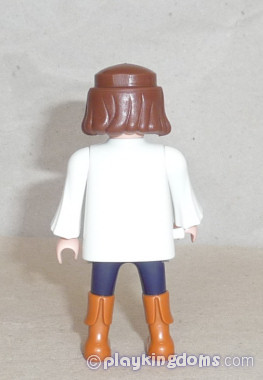 Still, he is a gorgeous klicky, and considering the army building potential, I am sure he is hunted by the dozen. Or at least by the threes.
8. Knight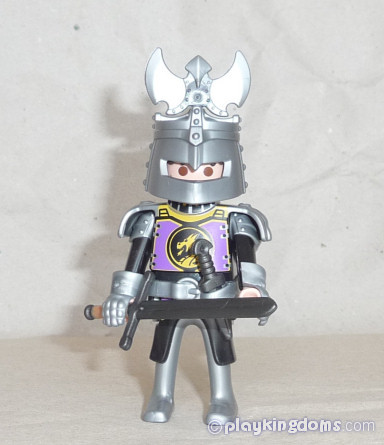 The mandatory knight. Nice colors.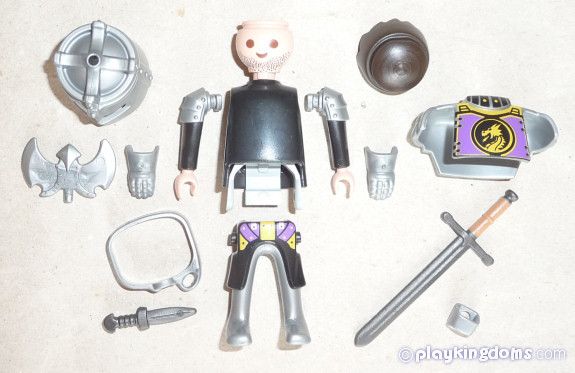 Though I like the samurai armor print, I don't really love the part, as it is too huge.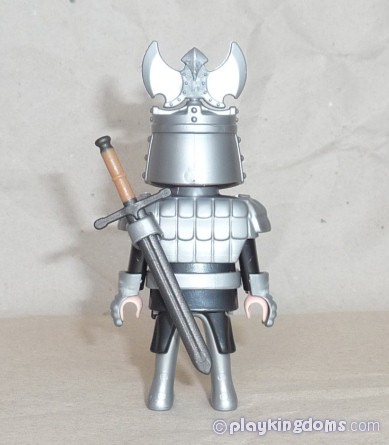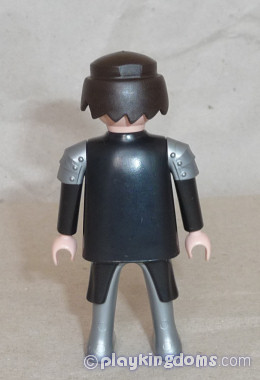 Also, the windvane on top of the helmet looks mostly ridiculous to me. Though it may be new in this color?
It is not:
a fellow playmofriend set me straight on this - it appeared before, on set 5978 (
part link on playmodb.org
)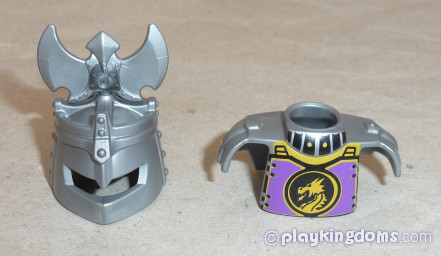 Queen Tahra, August 2019