70160 Girls
(part 3/3)
9. Astronaut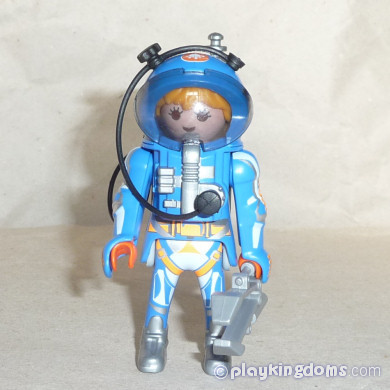 Another man in the girls, I thought... But.. surprise... She has a female torso!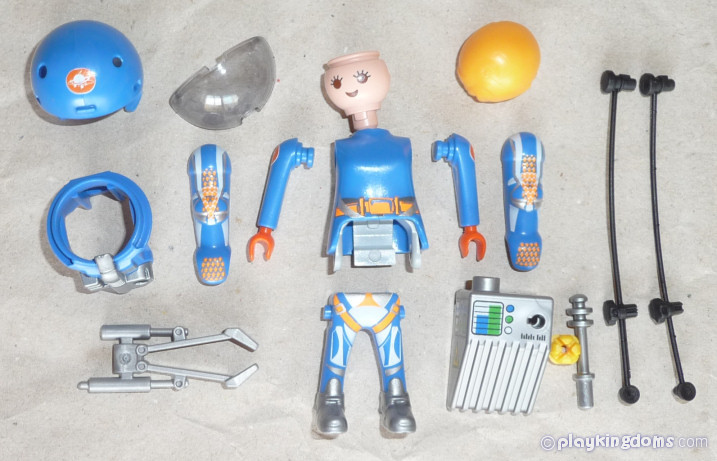 I don't think those "tubes" are as rubbery as usual... but it could be just me.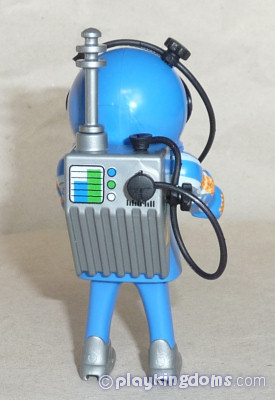 Not sure if all the gyzmos are connected properly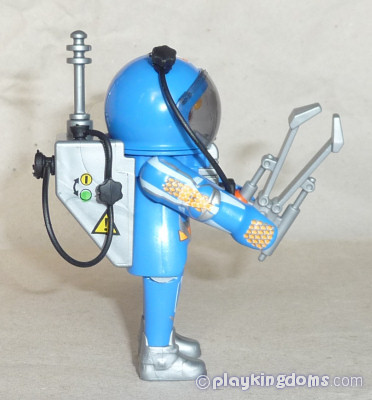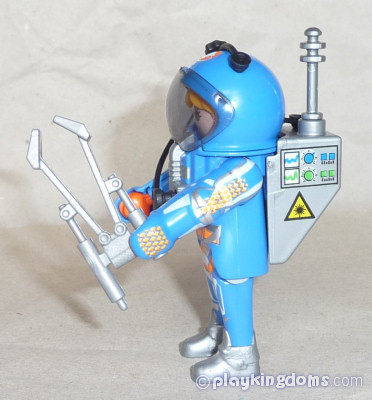 The arms are beautifully printed, and so not really suitable to be under all that "space armor"... But.. "apollo hair"?! Gimme a break.
NOT
gonna happen.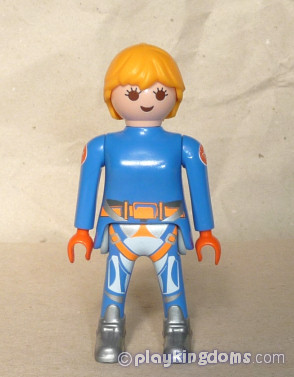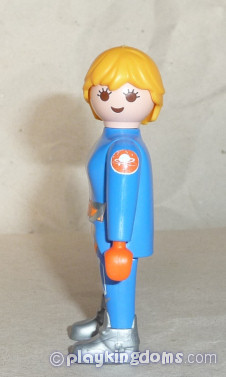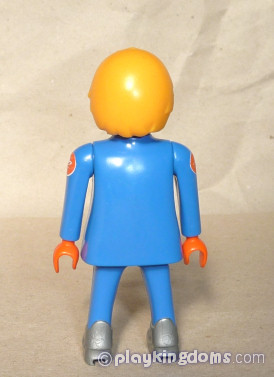 Here's the equipment - the "armor" also has nice prints...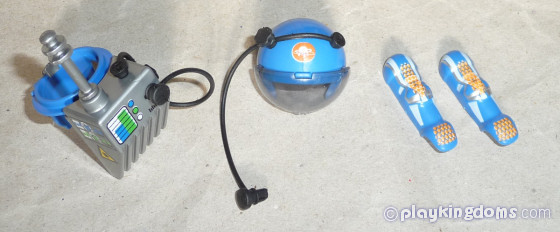 10. Pirate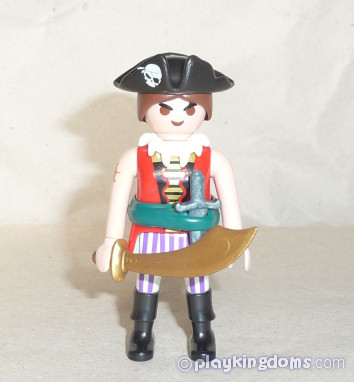 A nice one - a bit more original having the pirate among the girls, right?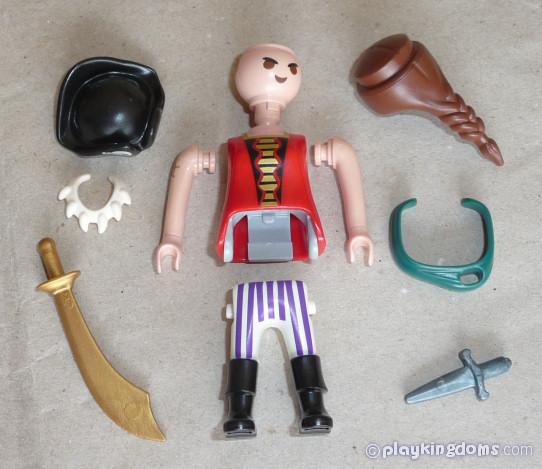 The pants with those purplish stripes are new, I think (I mean the print in this color).. I am not too fond of that torso for a pirate, or at least not with the pants and naked arms... The tattoed arm was a very nice surprise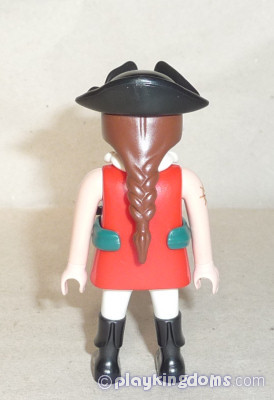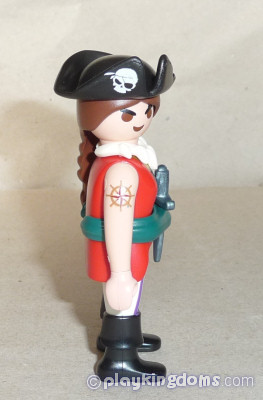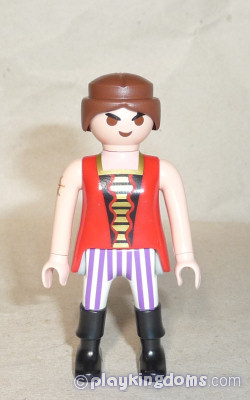 The belt is a new mold, and it fits really well on the female torso - though it still settles way up, and so looks as weird to me as the older ones. But at least she can move her arms, something the males are prevented to do. Here next to the old/male version to compare: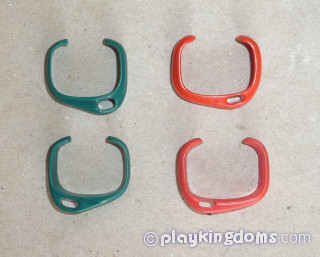 11. Painter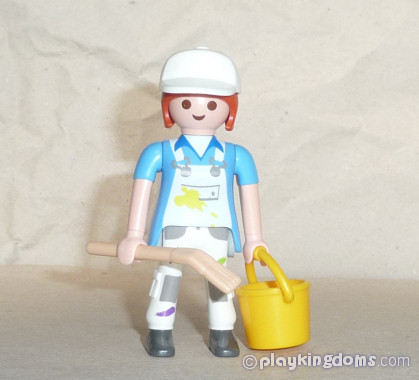 Another messy painter - but in the girls, so, nice for variety.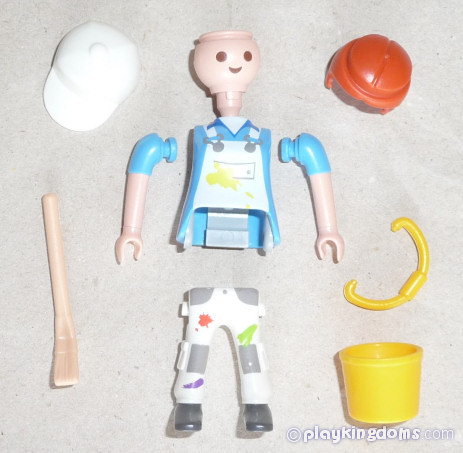 Those legs in white are not very common, I think.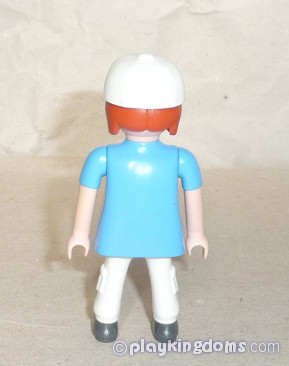 Besides.. she has a
yellow
bucket.
(you know me and yellow!)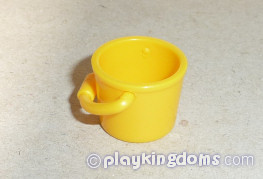 12. Detective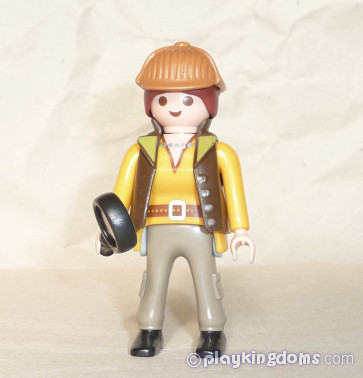 Not very sure about this one..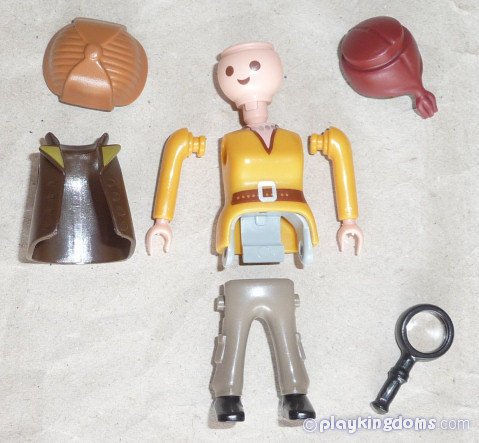 Love the parts, she is beautiful, but.. what's with the hat? The klicky doesn't seem very appropriate for an older time, and for a recent one, the hat seems off (but it's BROWN!). Still, though not original at all, I do love the torso/arms.. and the legs are nice too.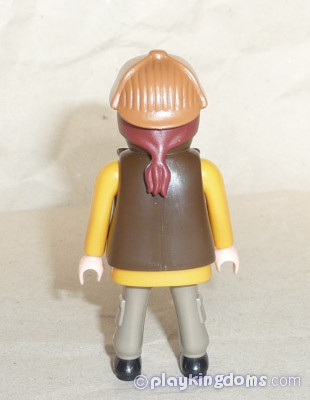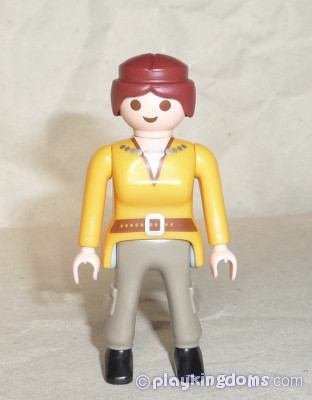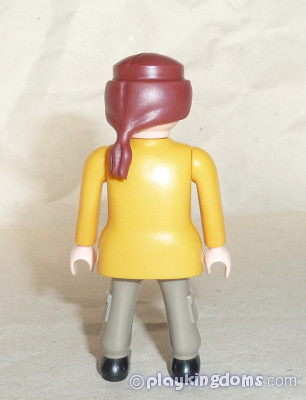 And of course the BROWN hat is great
, since before it only existed in less... fortunate... colors..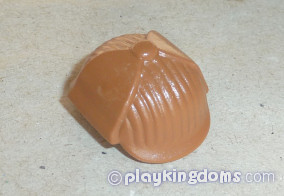 Queen Tahra, August 2019