Kept - Boys

1. Paintball Player
- Just changed the bracers for gloves. He will need a friend or two to play with.
2. Kendo Fighter
- One original. After seeing that the feet were tan, it was decided to keep the second. I had a lighter blue white guy with tshirt arms all ready, when I saw Kendo fighters on a
Murder, She Wrote
ep. They were in white. Well. White baggy arms are not rare. So, redid the second one in white
- much better with the baggy sleeves, I think.
3. Lottery Seller
- Different head and legs, not be so... loud.
Also a new non-hat hair.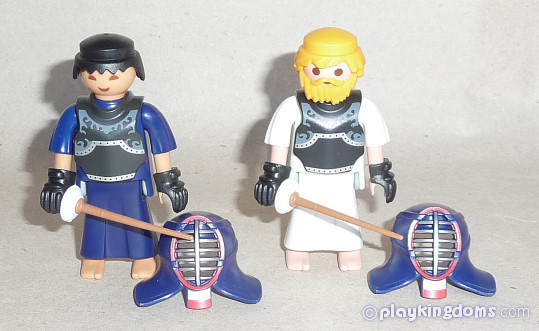 4. Gargoyle
- One original, and the other as an odd creature, using the torso, arms and head, saving the hair (+hairband) for someone else...
5. K9 Trainer
- Original.
6. Rugby Player
- Original.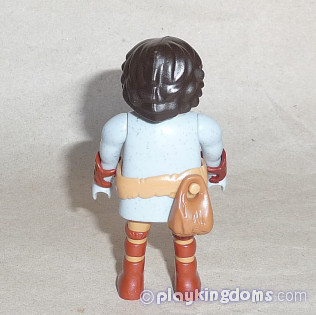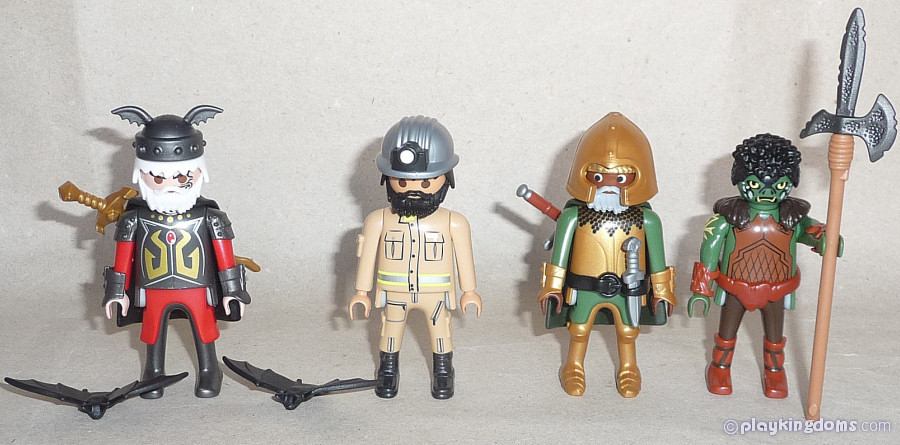 7. Dracula
- A knight (with two friends) from the torso... that was an obvious choice. The jacket... and that AMAZING silver hair... we'll see.
8. Fireman
- I REALLY loved the torso, so worked around it - he became a miner. And left diapers behind. Will give that shoulder thing to someone.
9. Eastern Warrior
- A knight from the arms and legs, and as predicted, another orc from the torso.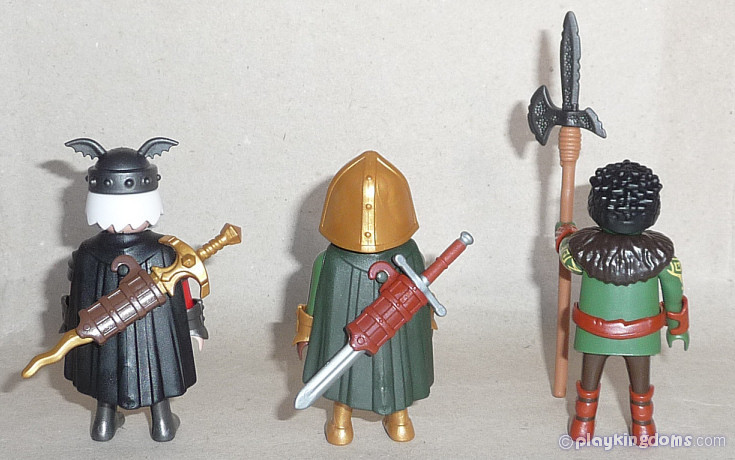 10. Pirate Butcher
- A pirate (no apron!), with a smaller beard (can't hide that torso!) and a more.. sober bald hair.
11. Welder
- Just a different beard (safety first!
) and matching hair, and lost the belt.
12. Arachnophobe
- With no hood, so as not to hide the pretty dark tan torso. Also decided to keep one of the tattooed arms and the hair for someone more... core. And the spiders, of course. I will keep the tweezers handy until they are safely in the spider bag.
Queen Tahra, March 2022