Kept - Boys

1. Viking
- Different arms and bracers, and a cape, instead of the fur neckpiece. Also, a helmet in light metal, to match the rest. And a friend from the torso... trying for a different look.
2. Beachgoer
- Since the head was misprinted, a new one, and generally dark hair is preferred for tan klickys. Also, pants, instead of the all white original look (a bit strange)
5. Zoo Worker
- The head had to go... and the jacket, not to hide that beautiful print. The original idea was to use different legs, but in the end, I kinda liked the all green look, so decided to keep the original ones. Also didn't think the hat was great for a zoo worker, so.. a cap. If some hat with that same logo finds its way here, he will get it.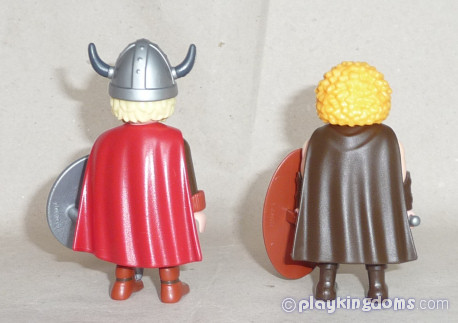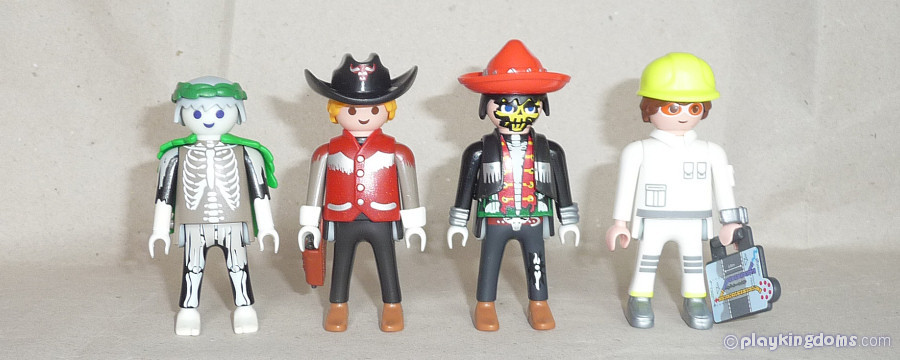 4. Skeleton Cowboy
- As planned, some sort of forest guardian from the torso
... Then a cowboy from most parts, and a pal for the s20 Dia de los Muertos from the legs (since there is only one pair, so not cleaning it - I'm stupid that way)
7. Engineer
- - Almost original - he kept the chemist's head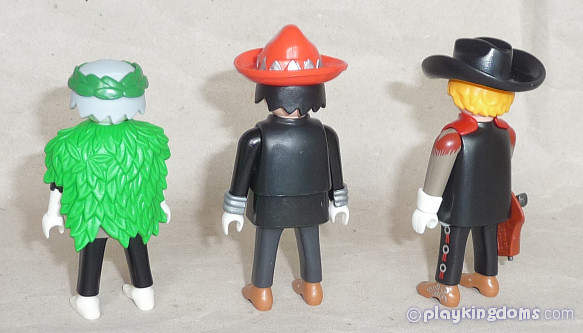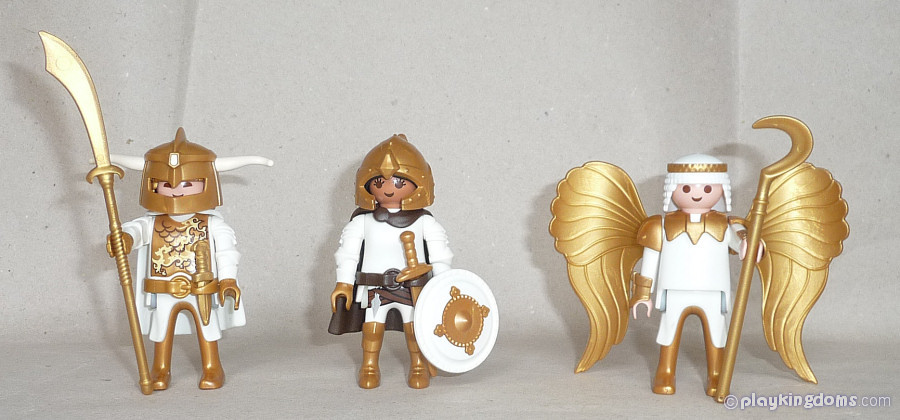 6. Warrior
- One close to the original - didn't like the neckpiece - used a cloak that doesn't cover the gorgeous torso... also new legs, without that brown belt (and a better sculpt, imo). Since it is basically hidden under the helmet, a golden chainmail
hair
- no way the white one would be hidden like that. And a weapon instead of a staff... From the
hair
, a winged creature all in white and gold. Initially, he had the original legs too, but finally decided agaisnt it. And so, from the legs, a female warrior. And since she has gloves, decided to go for dark tan.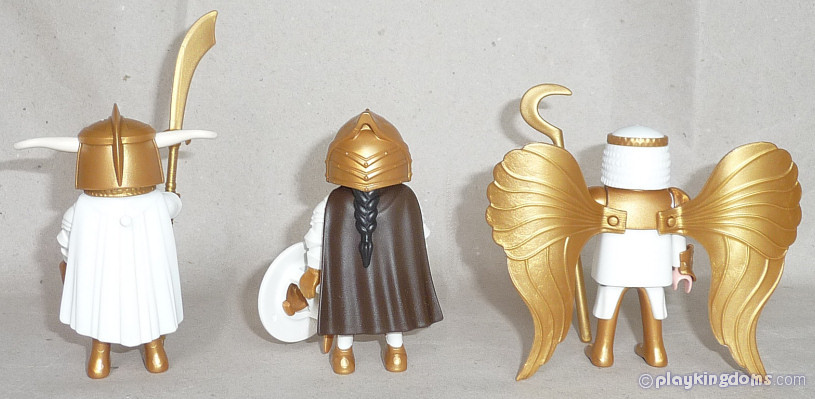 9. American Football Player
- The OBVIOUS change = new hair
10. Guitar Player
- A biker, with the legs and arms from the chimney sweep.
11. Climber
- Just new head and hair. Minus belt (not to hide the torso) - so, just a summery klicky
12. Chimney Sweep
- Decided against trying for an(other) army from the torso (I'd also need a bunch of them)... So, an officer of some sort for the victorian policemen. And here is the ex-Chimney Sweep with his friends...

Queen Tahra, April 2023