9146 Boys
(part 3/3)
9. Spartan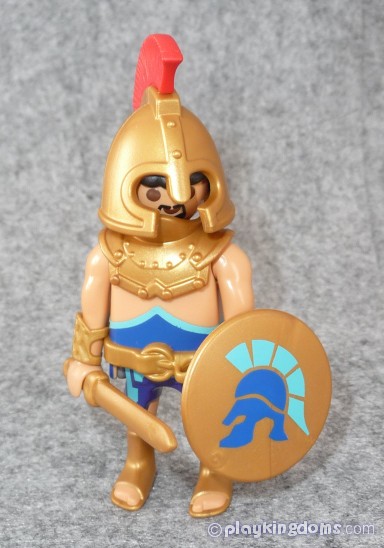 Awesome. Well.. hair excepted. And that neckpiece, I am not fond of the design. But that torso is ripe with potential! Considering that the klicky is mostly blue... Why is the crest red?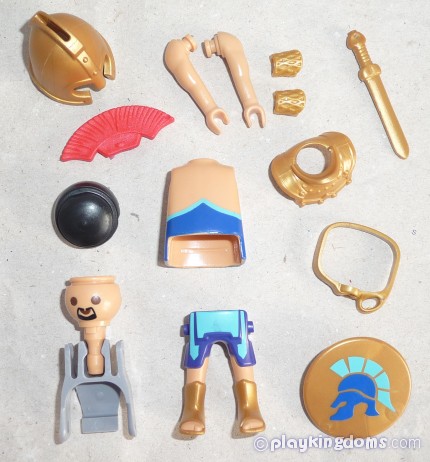 Now the arms... Not that they don't look nice, but... well... I'm afraid it'll be odd, to have one with those arms and all the others with plain arms.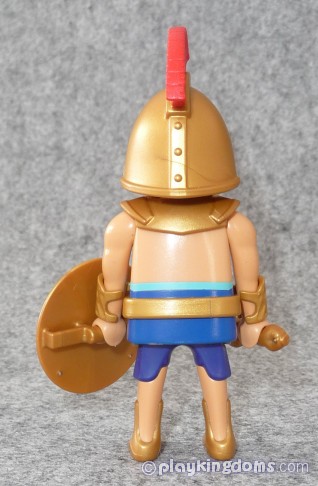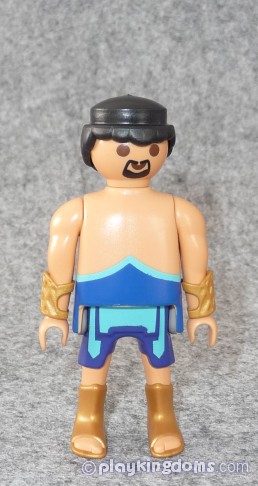 Realism and playmobil don't really mix well... if we wanted realism, we'd be into 12", or some miniatures... but certainly
not
playmobil. I think they may look odd with naked wrists.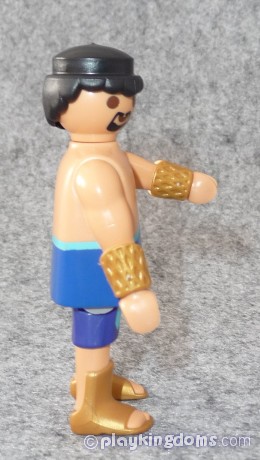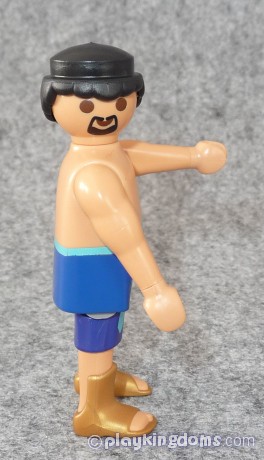 The big novelties are the shield and the helmet: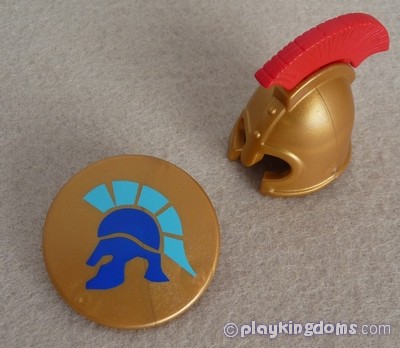 The shield is just a different print - gorgeous. I thought the helmet was basically just the "elf" one with the added crest slot. But not really...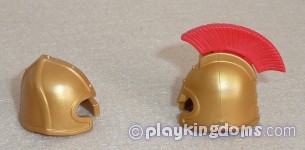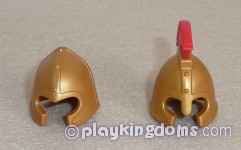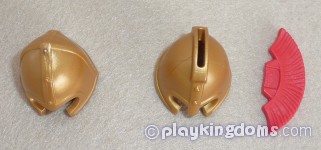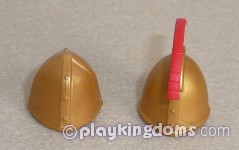 And it looks great.
I suppose there are plenty of collectors who could do with a couple of dozens.
10. Garden Gnome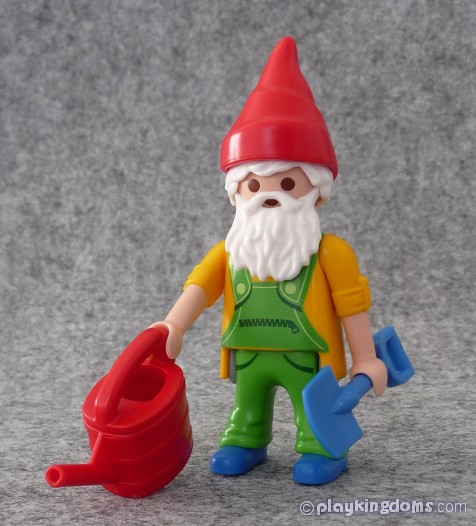 Interesting. LOVE that hair, new in white, and the hat is very nice - and new.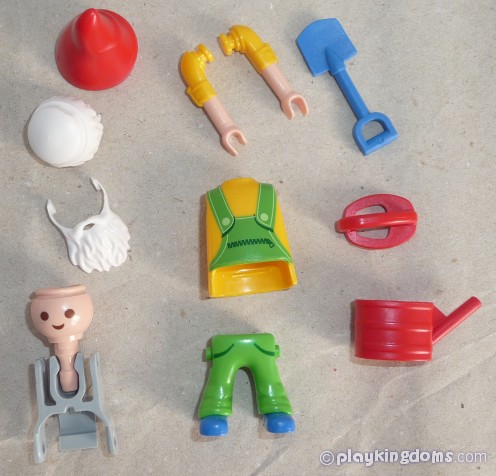 The leg mold is new, a real shame the feet don't come off. I was hoping they'd be compatible with diaper feet... since there are a couple of those with nicely colored shoes. Pity about the color of those feet... which is somewhat... unfortunate. Makes reusing those legs for a more... dwarvish effect kinda hard.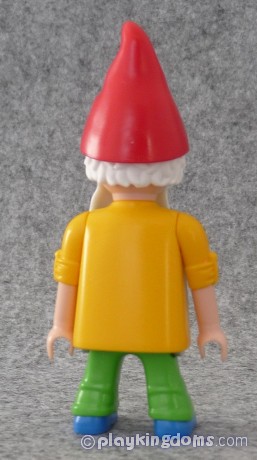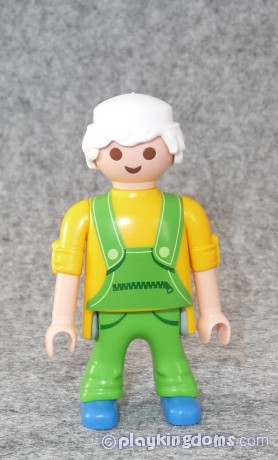 11. Steampunk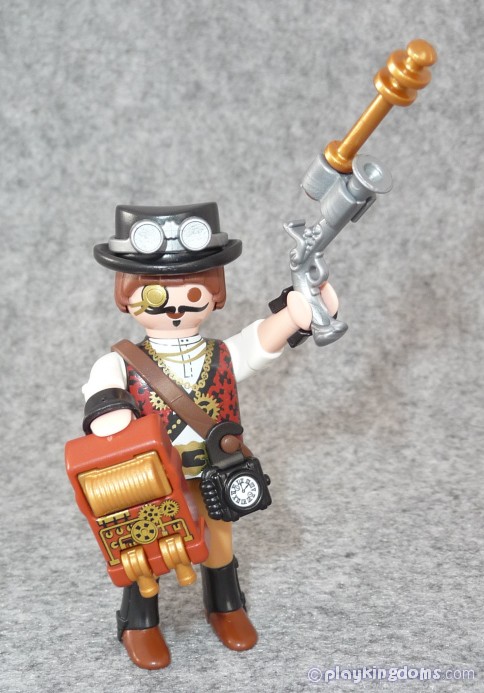 How original! I have seen plenty of beautiful customs from other people, but I don't really know anything about it. I do believe he will need one or two companions (hard task).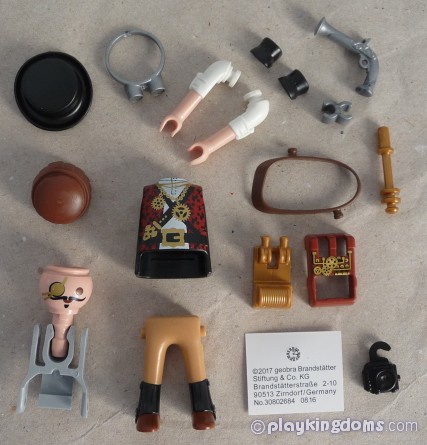 I really like those wristthingies.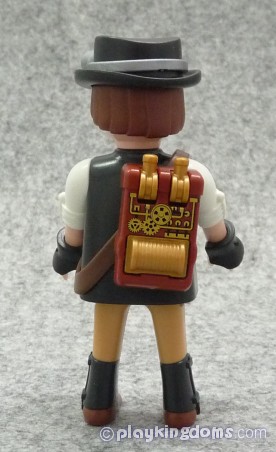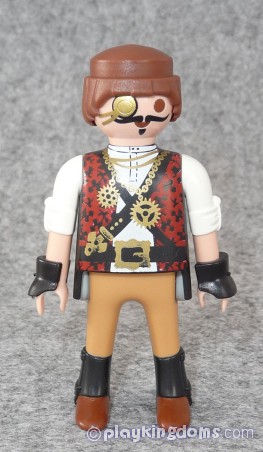 Fortunately, his head is NOT the same as the Super 4 guy
. I think that one would be good for one of his friends... Though I have no idea how to go about it. As to the new accessories, I like them, whatever those thingamajigs are.
Ideas? Using an old pirate pistol with a space thingie attached was a brilliant idea!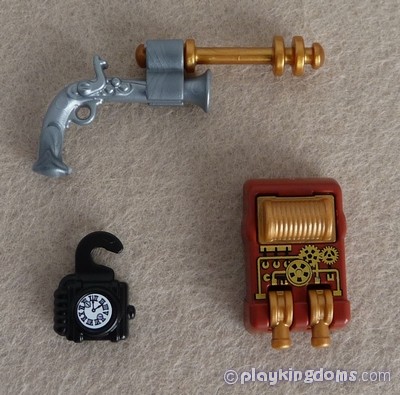 This.. thingamajig.. can be put on his back. The levers do not move, with that gold part being all solid.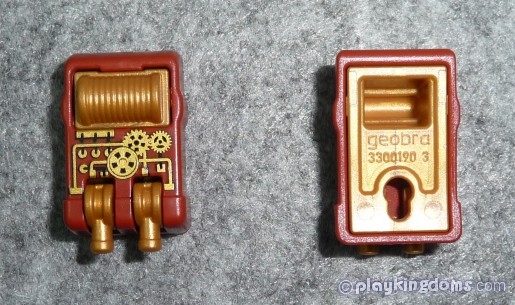 And.. does this mean we can get that brown belt with pegs again? Pretty please?
12. Star Pilot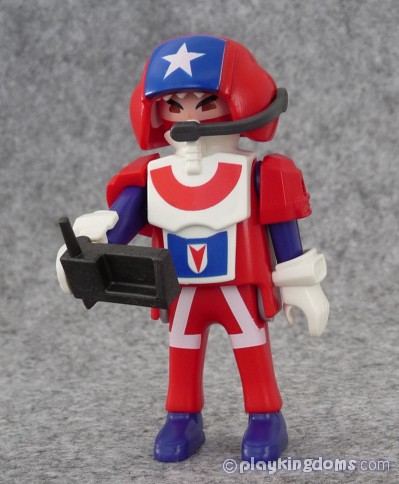 Not sure what
he
is supposed to be... but I like him! Though he needs a plane or something! Nice american color scheme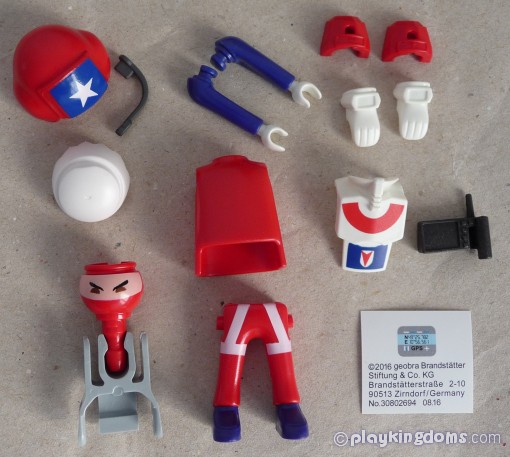 The white hair makes him a lot better, I think (though I have no idea why!)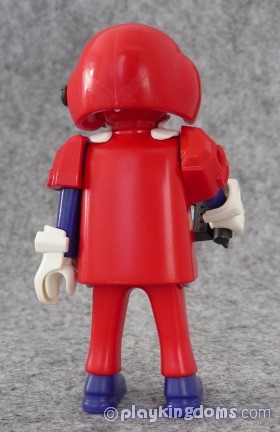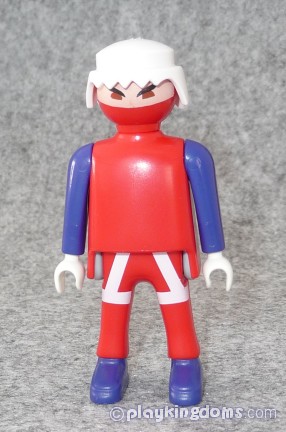 A real shame we can't fit that neckpiece on a female torso, so he could have a female companion in... whatever it is he does.
Queen Tahra, January 2017