9333 Girls
(part 2/3)
5. Firefighter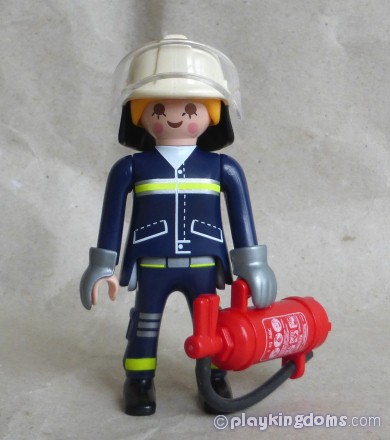 Though nothing out of the ordinary, a nice firefighter, less common in the Girls.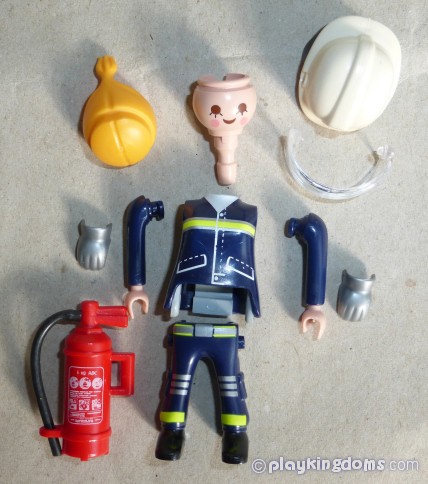 A neckpiece would be nice, especially with that big helmet.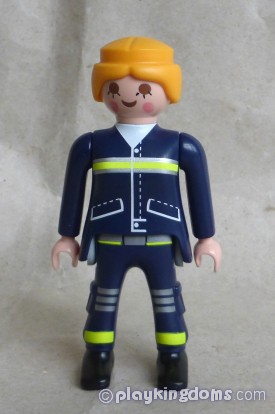 6. Cowgirl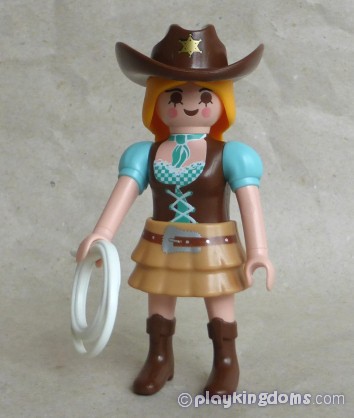 Interesting, but seems somewhat off. I think it's the bare legs that put me off... not easy to fix though.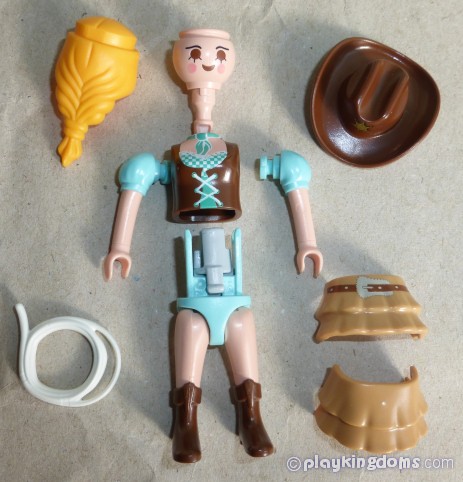 The printed hat is nice - though we don't lack sheriffs! All the skirts but one came assembled... Anyways, the colors are beautiful, that torso has a lot of potential.. Oh, if only the arms were not so specific!
And the legs are even MORE ripe with promise... Not for her, but for other customs.. (even if the color of the undies isn't that perfect) Very very nice.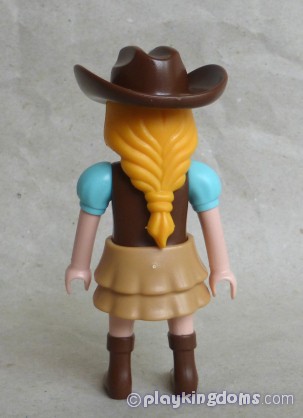 The rope is new in white, I believe... Quite useful if one wants to do something COLOR-like...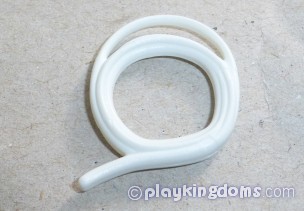 7. Jedi Vet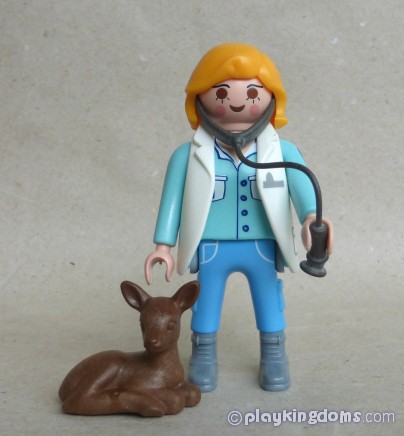 The first that came to mind when I saw the pic was... "look, a Jedi Vet!"
Seriously, what's with that promo pic?!
She seems to be using the Force to levitate the baby deer!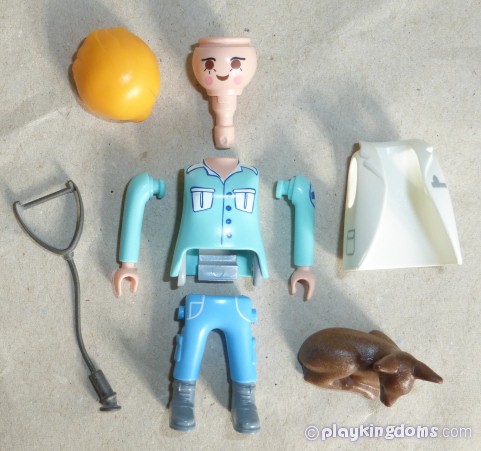 Not really original, but the baby deer does make for variety from a puppy or kitten (besides the Jedi angle
)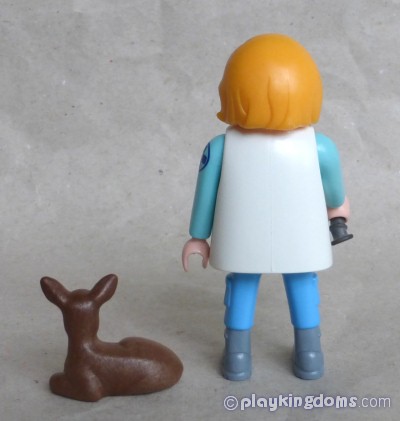 I think the legs are new in this color, and I like them. Also of note, the deer logo in her arm =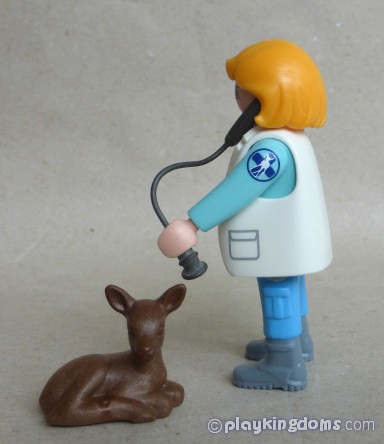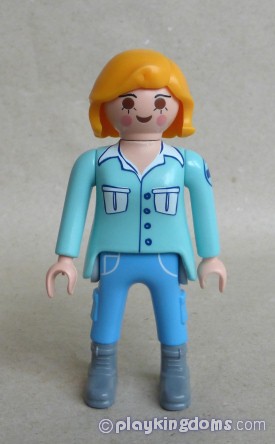 And the klicky is also beautiful without the jacket. A real nice addition.
8. Handywoman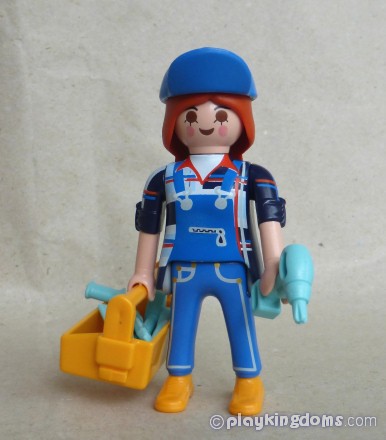 AWESOME idea.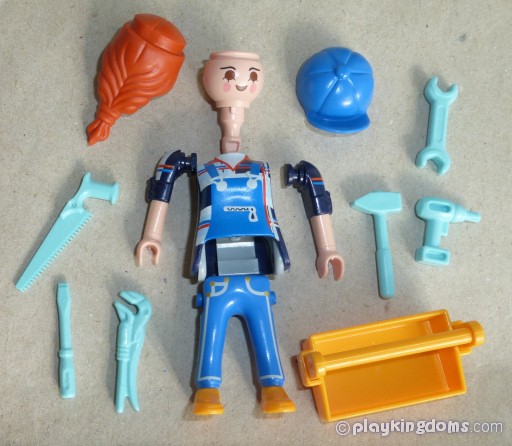 And another example as there is no need to create a bunch of new parts to make a nice original figure. All the tools came bagged: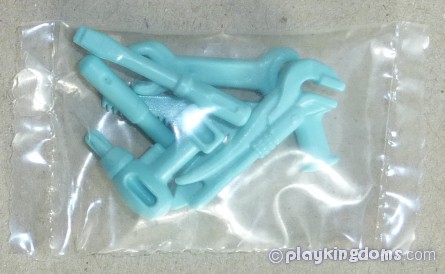 Besides, she is beautiful, and even has a tool box, something her male counterpart didn't!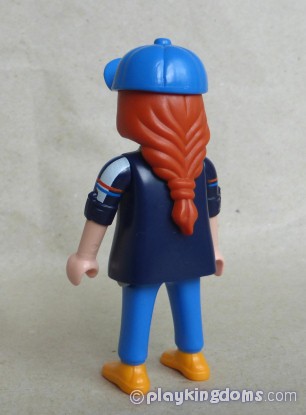 Ok, maybe the tools have somewhat of an odd color... still.. variety!
I like them!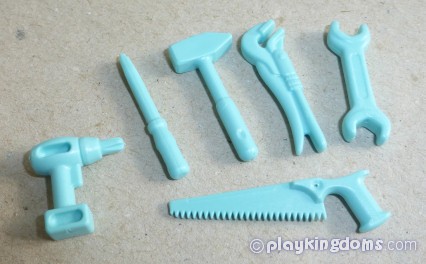 Queen Tahra, March 2018