70160 Girls
(part 1/3)
1. Lady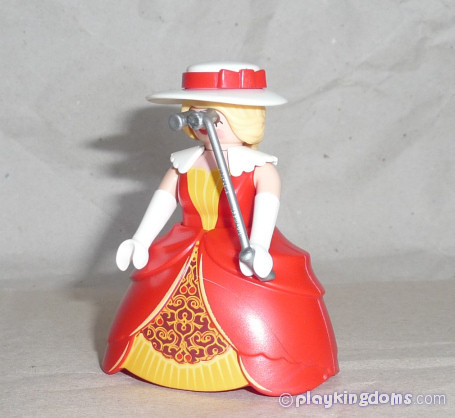 The mandatory big skirt (only one in this series). AND not pink, so, great.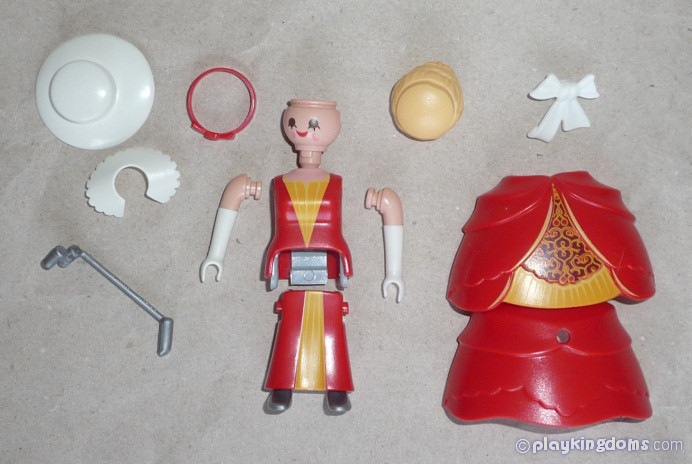 She is beautiful... the colors work really well together.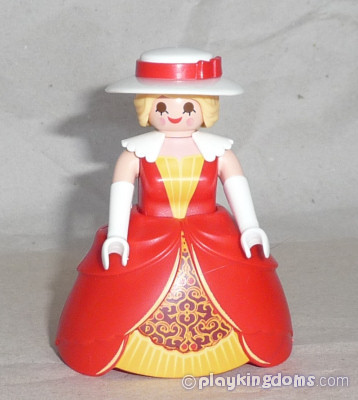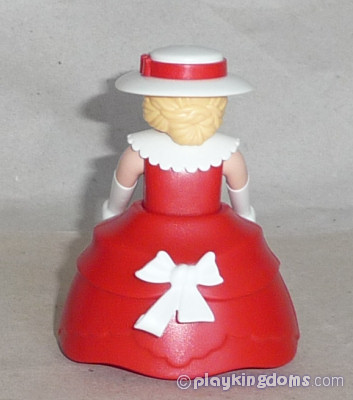 The skirt underneath is a good match for the torso... a waste under that big skirt though. I don't really like the arms - the long gloves with naked arms look weird to me. But I believe that is just me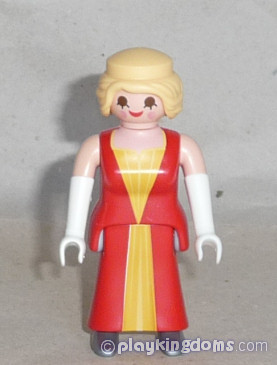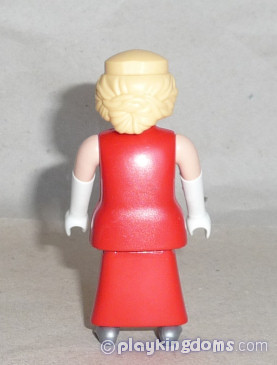 The hair is a new mold - I mean it appeared with a special+ recently... Very welcome. Variety and all.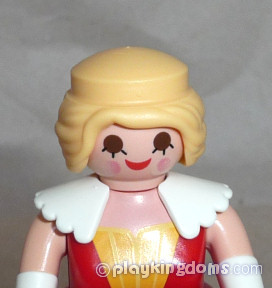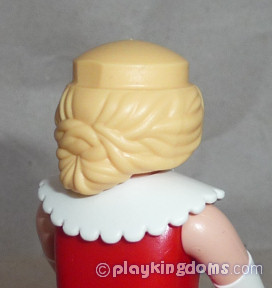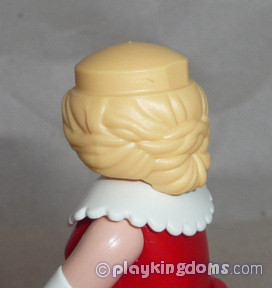 The hat is nice, and at least I don't think we had it in this color.. The handle on the binoculars has "playmobil" in the mold, as so many parts do these days.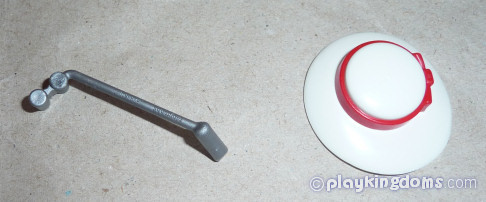 2. Tennis Player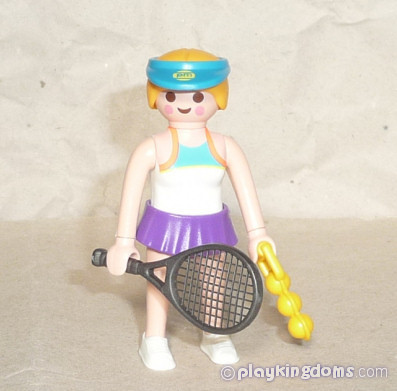 Another one that pops up once in a while.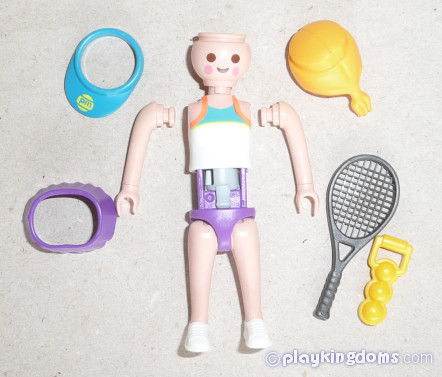 I am happy that they stopped using the invisible balls!
The torso is pretty, and the skirt in purple is always welcome.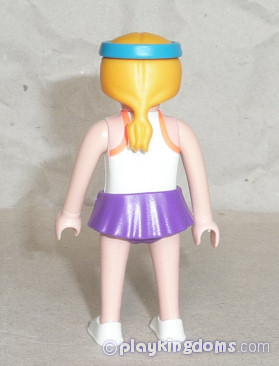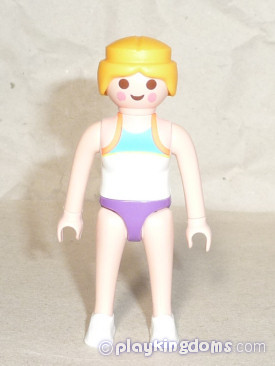 A nice recent klicky.
3. Fairy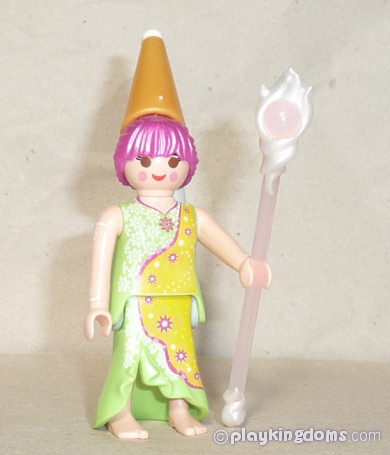 A beautiful flowery fairy. I love the color combination.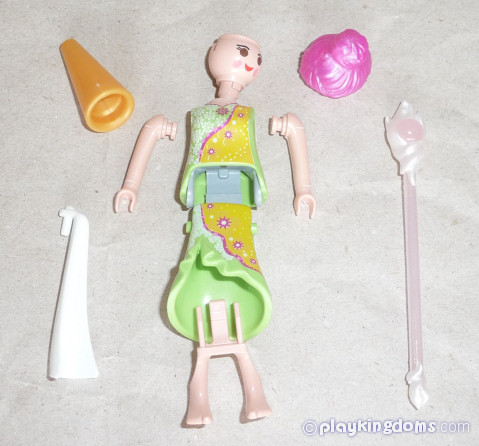 The staff is weird, as always. What a waste it is, such a beautiful perfect sculpt, ruined with that silly transparent pink color
. I wonder if it is so hard or so farfetched to have it in brown, or greyish? Seems like a
duh
to me. (Yes, I will complain about this. Every. Single. Time.) The klicky is very pretty, and the printed arms are beautiful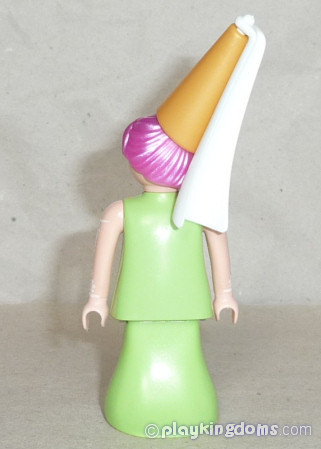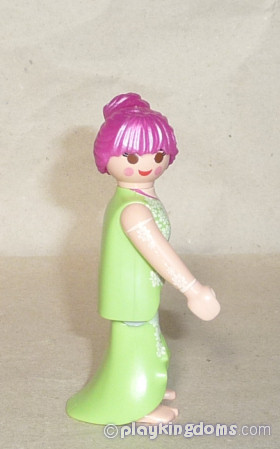 4. Space Fighter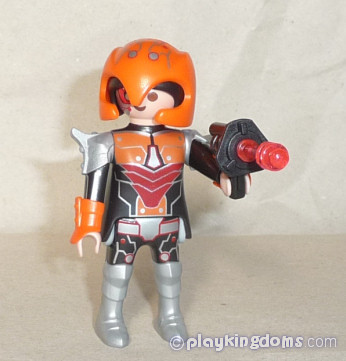 The weirdo in the girls... Like the boys', I have no idea what she is meant to be. But I like her. A lot.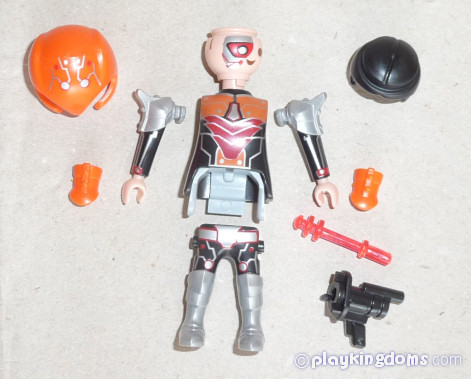 The knight legs do nothing for me (don't like the mold). Same with the spiky arms, that I planned to just replace.. but.. they are printed. Beautifully printed - a shame to cover them with those pretty orange bracers, I think... The torso is gorgeous, AND printed on the back - it's amazing!
. And I also love the head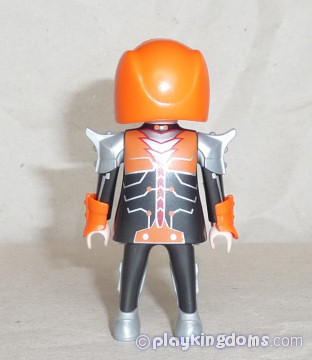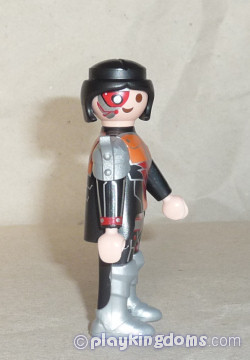 The helmet in orange is new too, and a welcome one.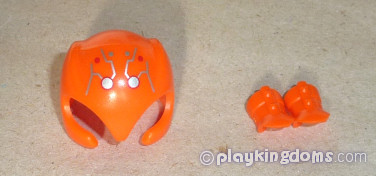 Queen Tahra, August 2019