70566 Girls
(part 3/3)
9. Pilot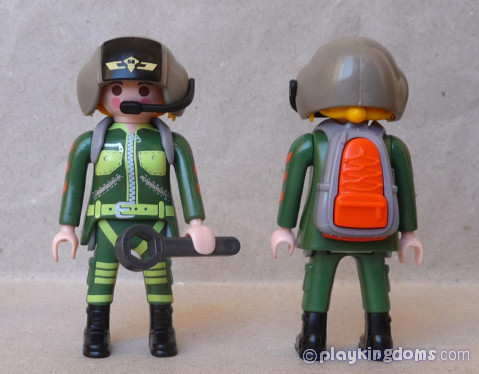 I have NO idea why I love her, but I do. Happens. A lot, in my case.
Another plus: the helmet has the 58th logo. I would
really
like to know
WHY
it was chosen.
I don't understand the "socket wrench" tool (according to google
) as an accessory, but... whatever
What she needs, is a PLANE. Or something. I find the hair (though nice and very welcome in blonde!) completely inappropriate for her. Easy enough to sort, of course.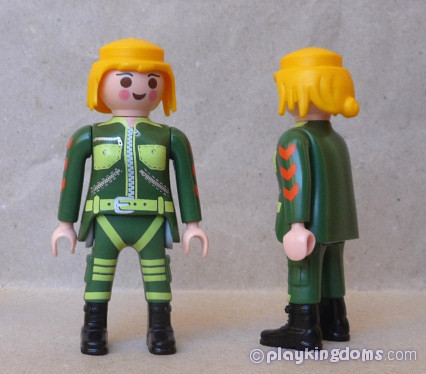 10. Fitness Woman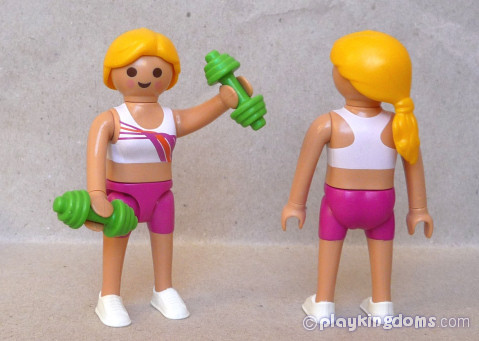 An existing klicky, very light on accessories. This continues to be an issue. As far as I can tell, the weights are new in green.
11. Space Fighter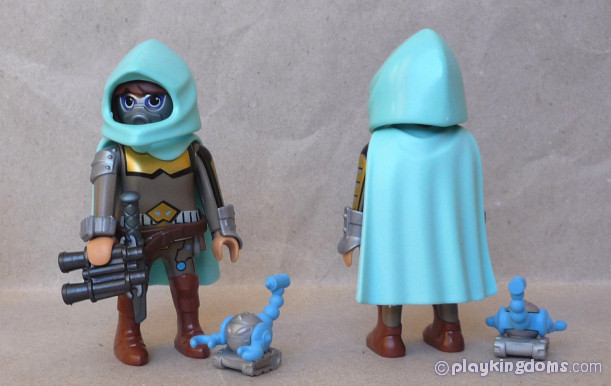 Another highlight for me - I have NO IDEA what she's supposed to be, but I LOVE the mask, the head with the mask, the hood (well, I will, once I am done with it) and cape, the arms, the torso - all perfect. The print is lovely.
I even love the little droid thingy
Unfortunately, this grey is also not easy to match... Not as bad as the orc, but still... The only less good part is the leg sculpt. Again, it is a matter of personal preference, but I am not fond of that sculpt. And less fond of it to the "space" theme. Actually, it's a part that (amazingly) makes little sense in brown, while most feet would probably be better in that color. This is sculpted as armor... makes sense in metal.. not brown. IMO.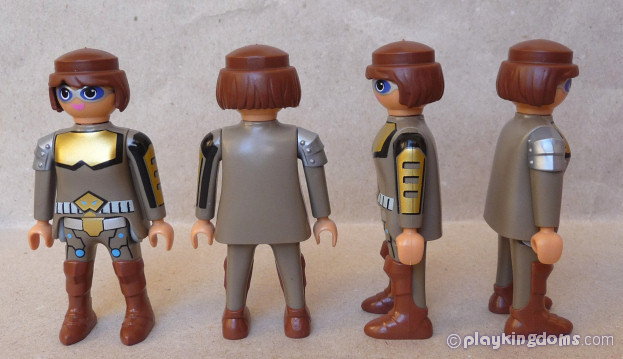 I am not fond of the red/pinkish mouths. Probably a matter of being used to the darker ones. But the mask is a nice, effective solution
And it looks great with those goggles!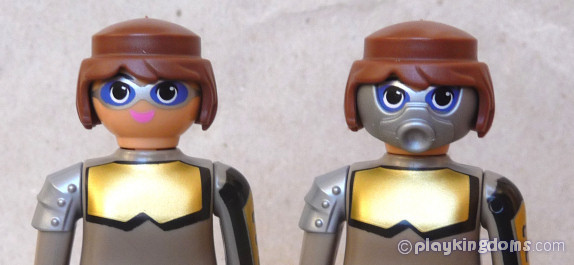 Ah, the arms... The pictured arm is the spiked one, but in reality, the klicky has the plain armored one. In this case, a HUGE improvement - no, HUMONGOUS! - since I love the latter and am not fond of the former. Fortunately, "male" arms were used. The baffling existence of left and right arms are a plague. Fortunately, this time we can use them as we see fit, being straight ones.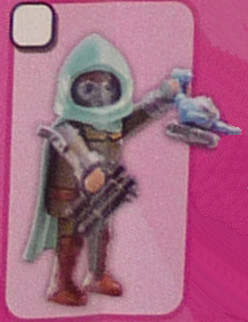 On the not so good side.. the binoculars have no strap. Odd. But whatever
The cape and hood are new in this color, and gorgeous!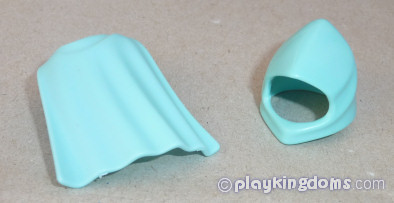 12. Lady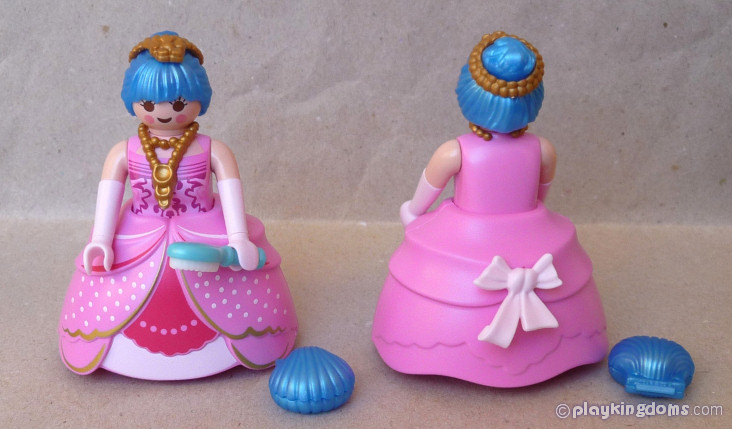 Another pretty lady - the mandatory big skirt. In pink. Ah... but when you peek UNDER the skirt....
A short skirt! Pinkish!
(with the darn heels, but oh well)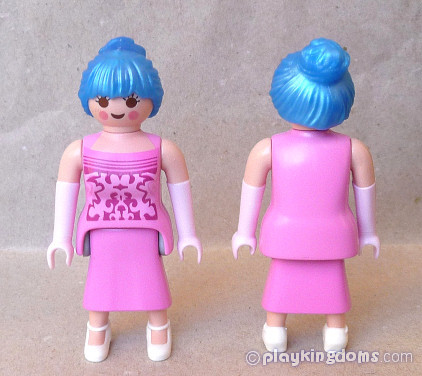 Queen Tahra, March 2021