First, the mandatory disclaimer:
I've been told I am sometimes harsh on my comments. Keep in mind I LOVE playmobil. It is GREAT. Without a doubt and by FAR, the GREATEST toy on the Universe. And also keep in mind that I've gotten a box (or two) of each boys and girls since the first series - meaning, despite all the "problems" I point out, they are VERY MUCH WORTH IT. We ALL know playmobil rules, so I suppose I tend to point out the problems. There are only so many ways of saying AWESOME, right?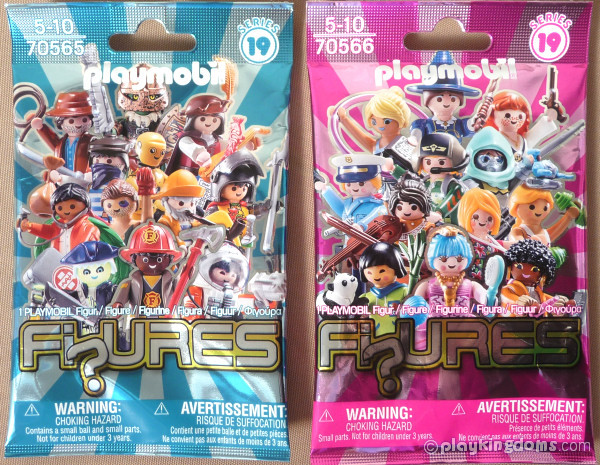 This looked like a strong series from the first pics - even with the orc's face hidden! Four speedos in the girls and one in the boys, though one could argue the Crash Test Dummy is not very easy to interchange.. There is also the pregnant woman, meaning her torso+legs cannot join in on the fun.. No full diapers this time, a good thing. In the back of the packs there's the same idiotic "instruction" as last time. Because buyers became too dumb since series 18?

Same lame leaflets, with the same base blue color and tiny tiny pics of the figures.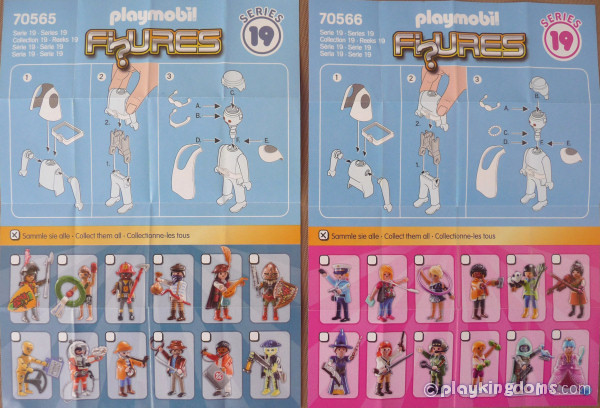 And the usual freaks on the back: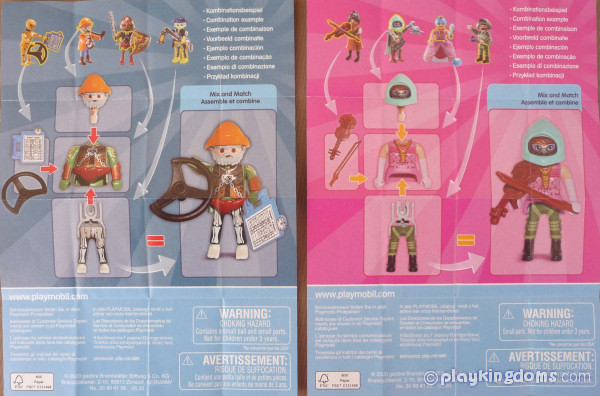 Only the paramedic in the boys had rubber bands: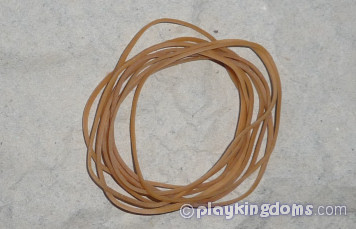 The indians have been protesting these, btw - they're useless to
string the bows
. What's the point?
Following the pattern of late, there were problems.
One astronaut was missing the little bit to attach to the rope. Not important (to me), but not supposed to happen. Worse than that, way
WAY
worse, one of the Space Fighters was missing the hood. Which is definitely one of the figure's highlights. Besides unique.
There were some nice extras: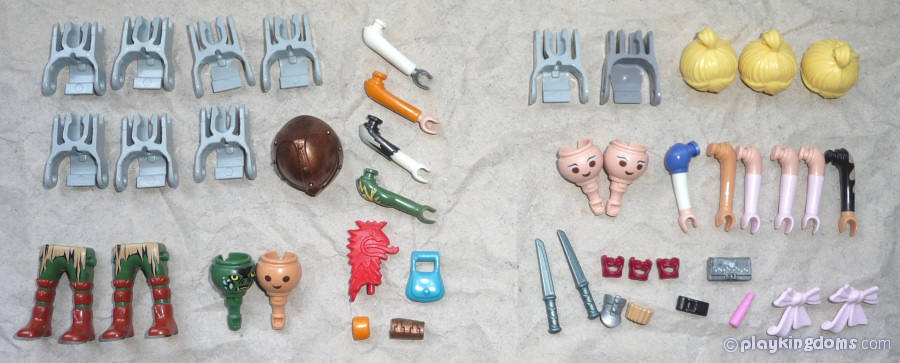 Obviously the orc head is the best part - after all, a orc head means an extra orc
The legs are great too, since it is one of my favorite sculpts. Unfortunately, the lone arm will need company, since the skin color does not match the previous ones. I had some greenish stumps, I though it would work with this arm... but alas, not the same green.

FRITZ TOMEEEEEEEEEEEEEEEEEÉ!! STOP making 547 shades of the same color, that can only be told apart when next to each other, please?
Well, you know how it works: follow all the pages to see everything, or use these shortcuts for a specific figure:
Queen Tahra, March 2021