70139 Series 2
(part 2/3)
5. Del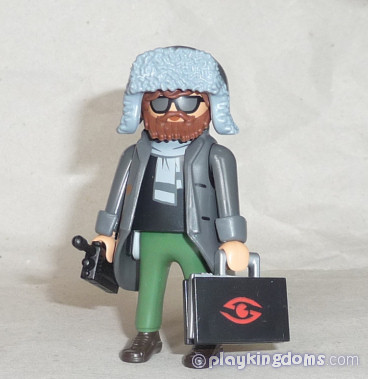 Well, this is not very correct... this is actually
<silly music>
Rex Dasher
</silly music&gt
in disguise
Anyways, a really nice modern klicky. The torso with the printed scarf is great.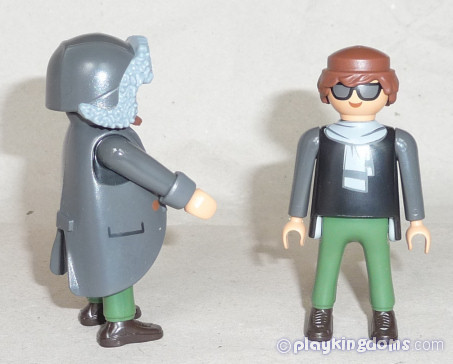 The face is new, and a nice one - variety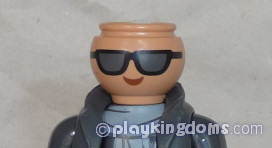 There's a new print on the briefcase too.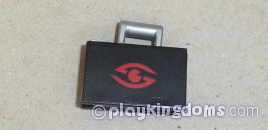 Figure vs. Sticker
Except for the hat flaps, the klicky is very accurate when compared to the sticker.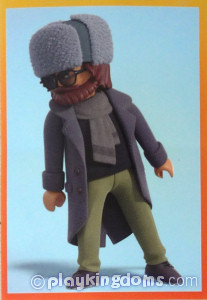 6. Marla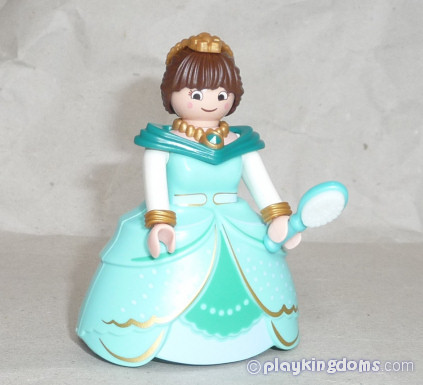 A gorgeous fancy princess - the color is beautiful. The klicky is a repeat from
70077 - Marla in the Fairytale Castle
...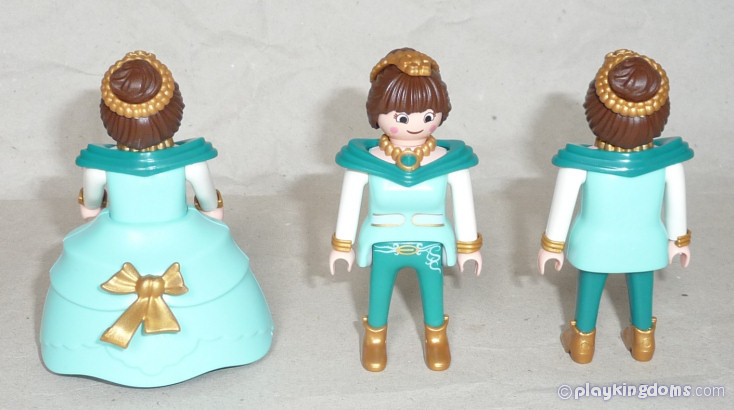 Underneath the big skirt, she is also beautiful - the legs are also new in that color.
The face is the same as the previous Marla (
70069 Series 1 - 5. Marla
)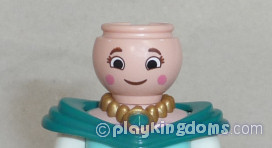 Figure vs. Sticker
Princess Marla is an accurate representation of the character!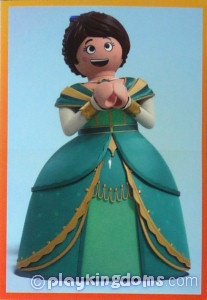 7. Maximus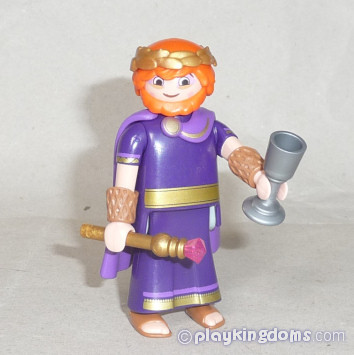 He's gorgeous, a better version of Emperor Maximus, I think, in the purple tunic (as opposed to the more martial version in set
70076 - Emperor Maximus in the Colosseum
). These are basically all new parts - the colors, I mean. The beard and hair are also new in red, I believe. Though the beard is far from a favorite sculpt, variety is good.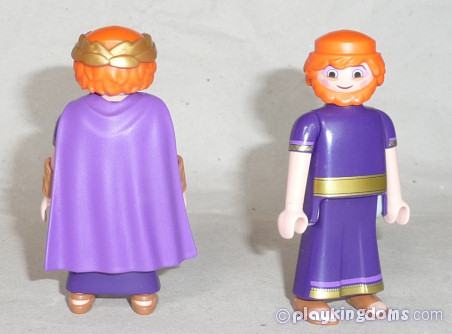 His face is a bit... strange. But completely on for the character.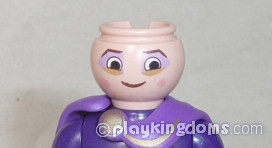 And here he is with the Maximus from
70076 - Emperor Maximus in the Colosseum
: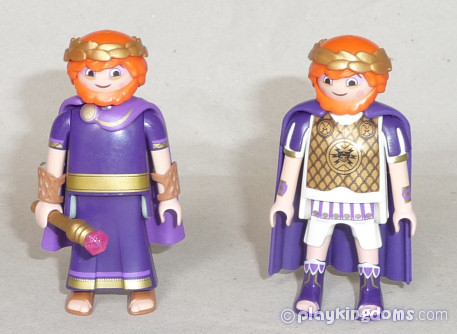 Figure vs. Sticker
Maximus is a great representation of the character.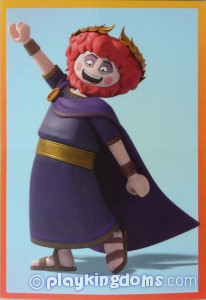 8. Sven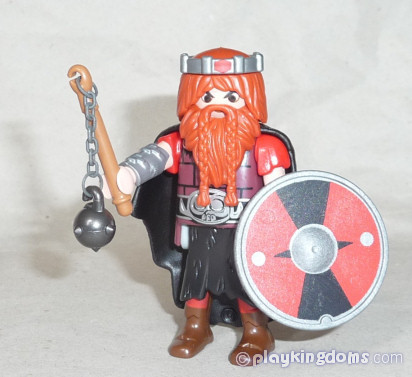 A beautiful viking in strong colors. The skirt in black is amazing, and the torso is great too...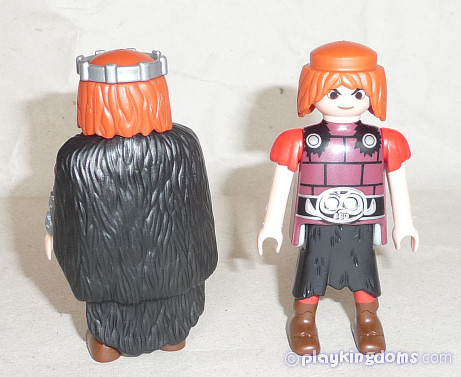 The face is interesting...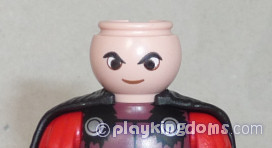 The cloak in black is very nice, and the shield print is new - and great. The crown is not new, but the print makes it unique.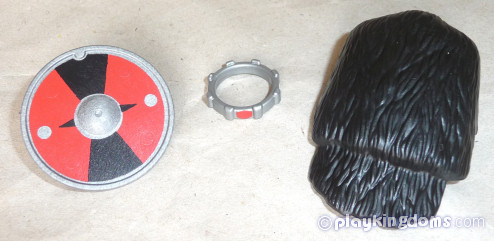 Figure vs. Sticker
The klicky himself is mostly accurate, but the accessories, not so much. In the sticker he has an axe - and in the movie he has
two
axes, and no shield. Speaking of the shield, if the print is new, why isn't it the
right
print? Both are great prints, but it should be accurate. Finally, though the print is sort of ok, if we are not getting a new sculpt for the crown, it should be darker than the usual "metal".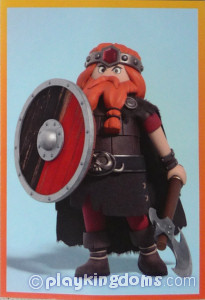 Queen Tahra, December 2022