70734 Boys
(part 2/3)
5. Pirate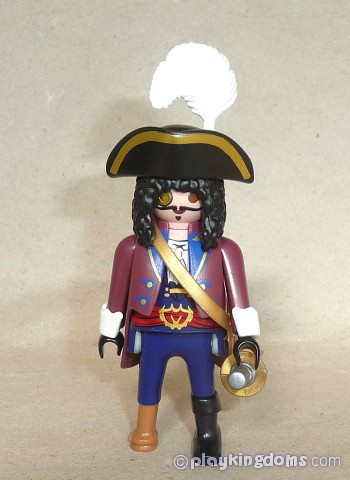 A fancy pirate, with the original steampunk guy's head (
Series 11 - Boys #11 - Steampunk
)... The colors are very nice (though the coat's.. complicated). The torso is very pretty too. Not to be hidden like that. And the hair in black is quite uncommon, at least here.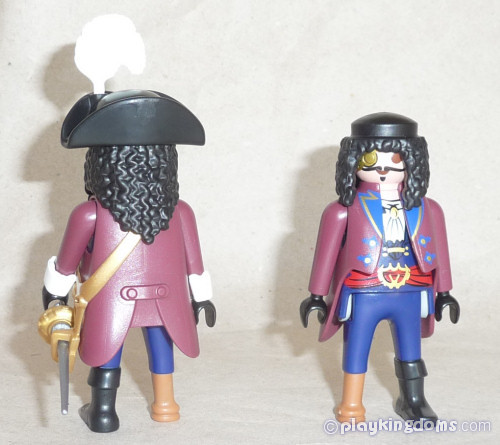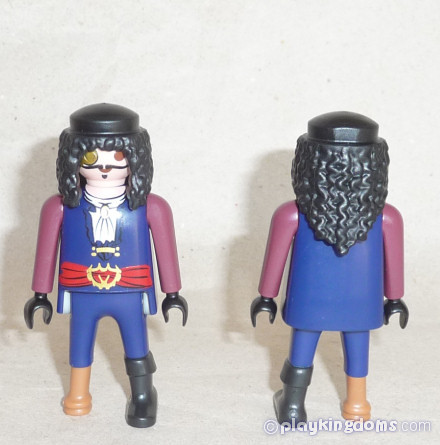 6. Detective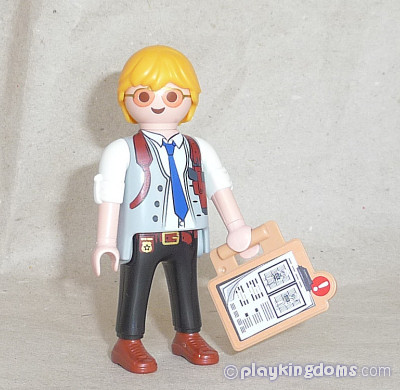 An interesting idea, botched by the printed gun. WTF is he supposed to be - a guy with a printed tshirt? I find the printed stuff ridiculous. Maybe an actor? A shame, because the klicky is really nice.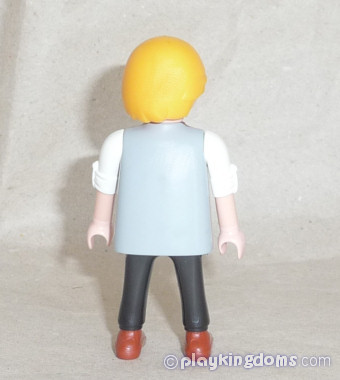 The pad's sticker may be new...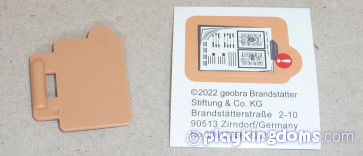 7. Gladiator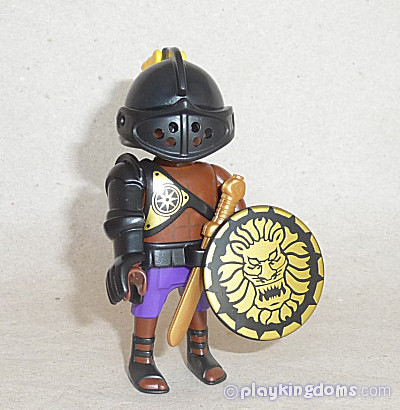 An awesome gladiator - with a printed muscular chest - and new colors! What's not to love?
The sword doesn't fit, of course. Or is it me? I could never put anything there except daggers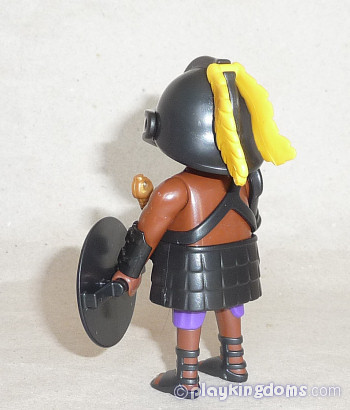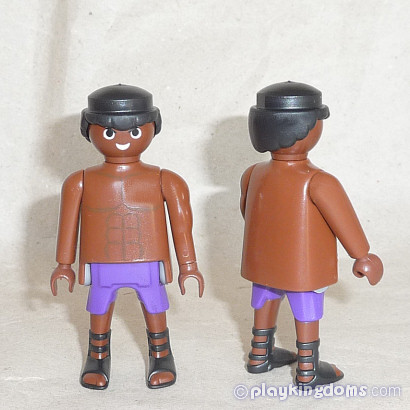 The print on the torso is the same as the previous gargoyle (
Series 21 - Boys #4 - Gargoyle
). And the legs are purpleish!
Though it matches nothing, it is very pretty. A bit odd to have
one
muscular arm. I know, the armor won't fit over it. But I still find it odd.
As in no can do.
The shield is gorgeous, with a matching chest strap thingy.. The helmet is a new color too, I think. Not sure about the arm armor (not a favorite, because the hand part prevents wrist movement - not good)

8. Judge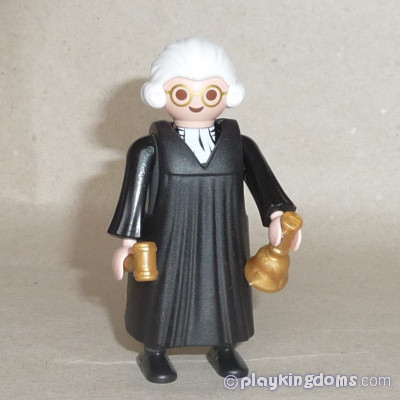 A great and original idea, well executed. The torso is gorgeous, and the arms are awesome for... many things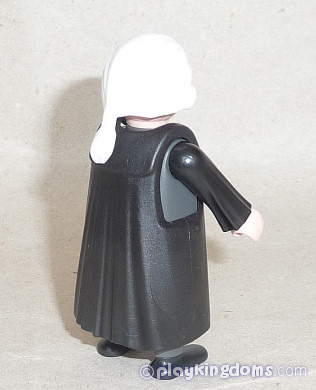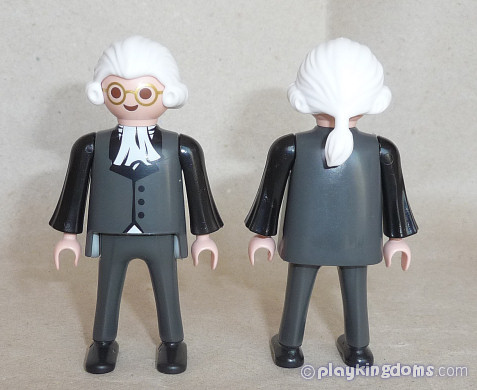 And it has the ancient western school accessories, in gold this time. And the toga, like the bath towels, slides over the klicky from the side (it's the same mold as the graduate Special Plus).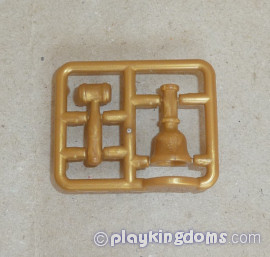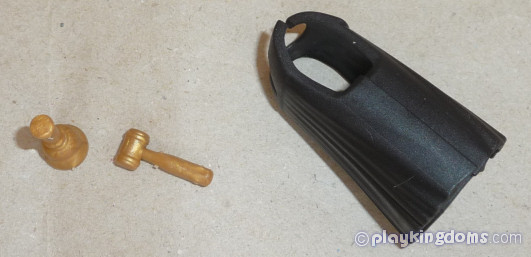 Queen Tahra, August 2022